Company K, 150th Ohio National Guard Infantry
No members of Co. K, 150th O.N.G.I. are buried in Battleground National Cemetery.
The Historic American Landscapes Survey form for Fort Stevens gives this short account of the role of Company K.

At Fort Stevens, members of the 25th New York Cavalry and Company K of the 150th Ohio Volunteer Infantry were manning the guns, lining the rifle pits and were spread out along the skirmish line. The 150th Ohio Volunteer Infantry guarded the northern defenses of Washington and was made up of 100 day men—soldiers who were to serve no more than a hundred days. These men, like the Quartermaster's and Veterans Corps, were a mix of young and old, wounded and sick, and some ill-trained soldiers who were unable to engage in heavy fighting. Some members of Company K were students from Oberlin College, including twenty-year-old Private William Leach who became the first Union casualty of the battle.
James Calkins Cannon's 1903 Record of Service of Company K, 150th O. V. I. 1864 is the definitive history of this unit.
See also the after-action reports of Col. W. H. Hayward, and Lieut. Col. John N. Frazee in War of the Rebellion, U.S. Government Printing Office, 1891, Serial 70, Chapter XLIX, Operations in Shenandoah Valley, etc., Page 245.
The company roster can be found online in the Official Roster of the Soldiers of the State of Ohio in the War of the Rebellion, 1861-1866 By The Ohio Roster Commission, Volume 9, 1889, Page 153.
20 year old William E. Leach was was wounded at the outset of the battle on July 11th and died on the 13th at Fort Slocum.
A monument to the men of Company K was erected in the Cemetery in 1907.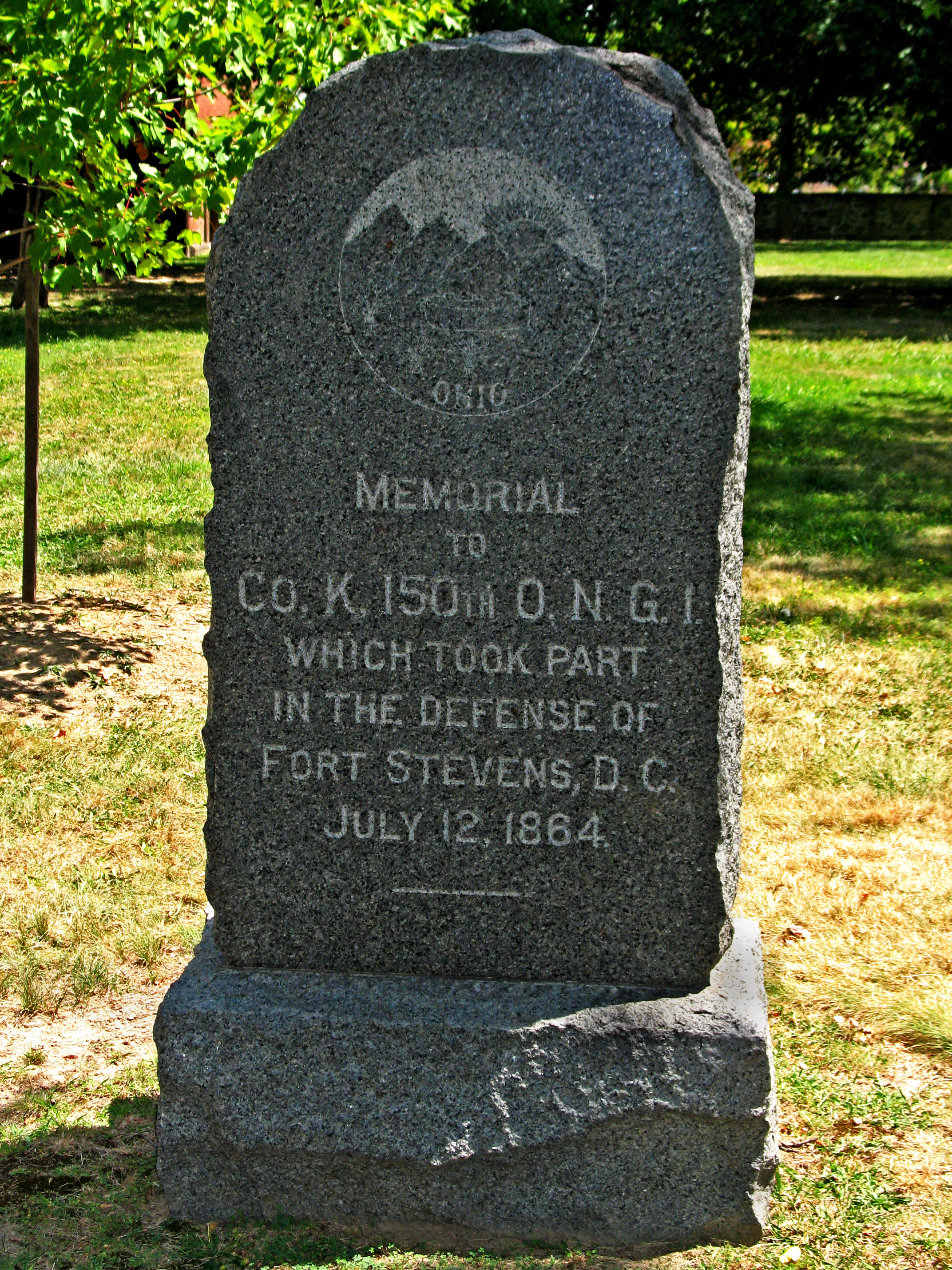 The Washington Evening Star reported on the unveiling of the monument on July 11, 1907 in a article entitled Unveiling of Memorial Stone.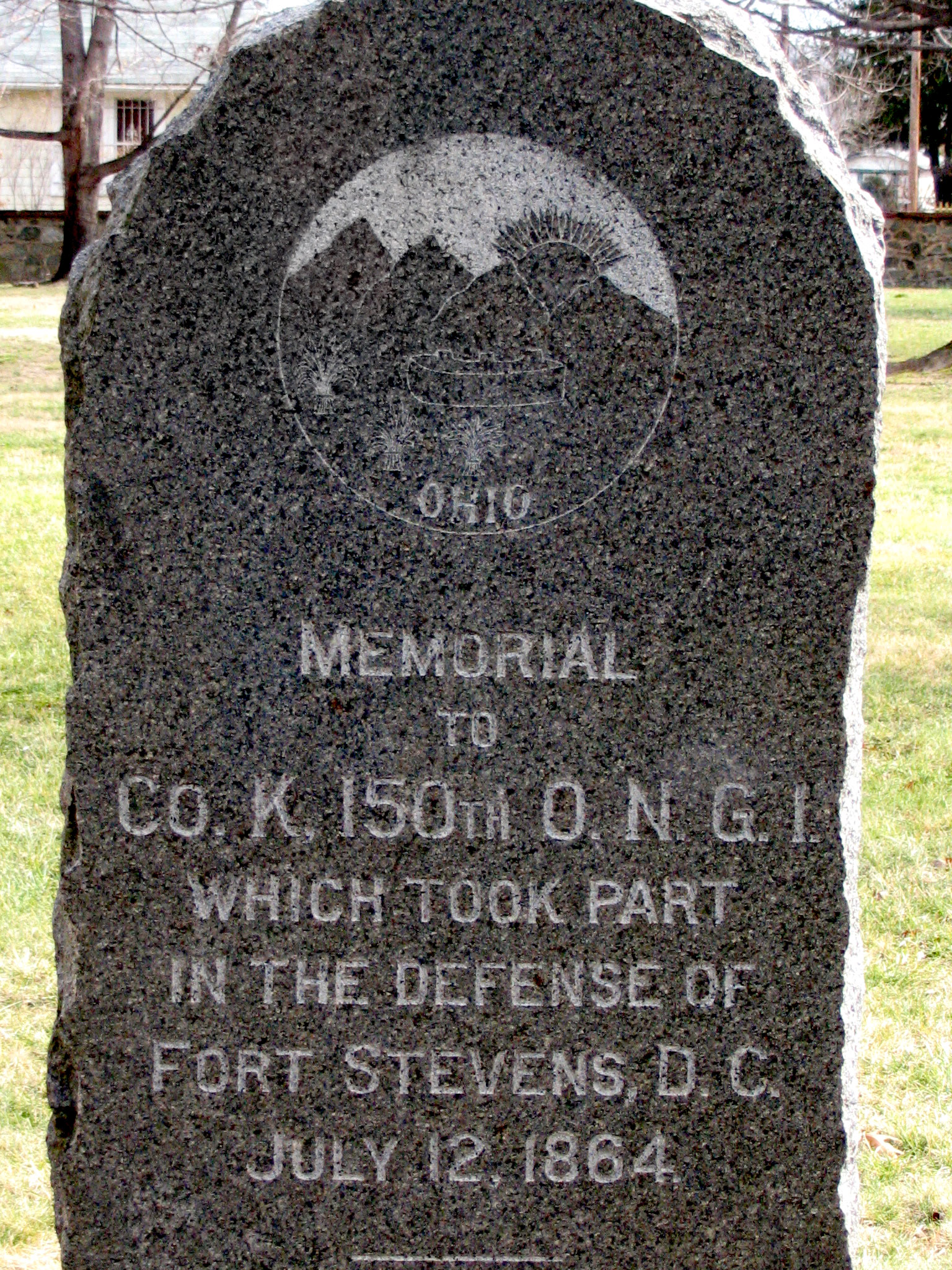 Memorial
to
Co. K, 150th O.N.G.I.
Which Took Part
In the Defense of
Fort Stevens, D. C.
July 12, 1864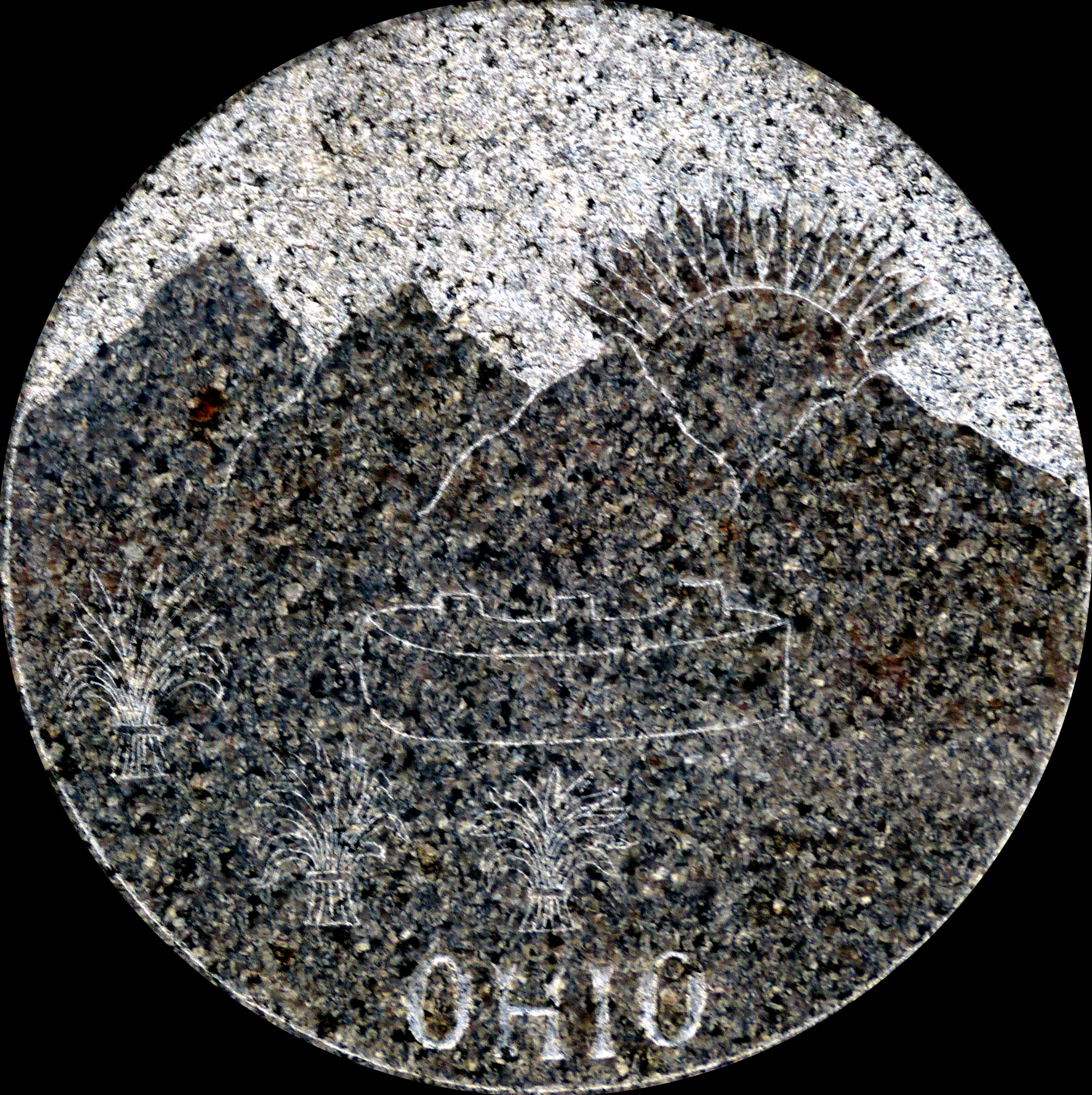 Ohio