DeSellum Family Cemetery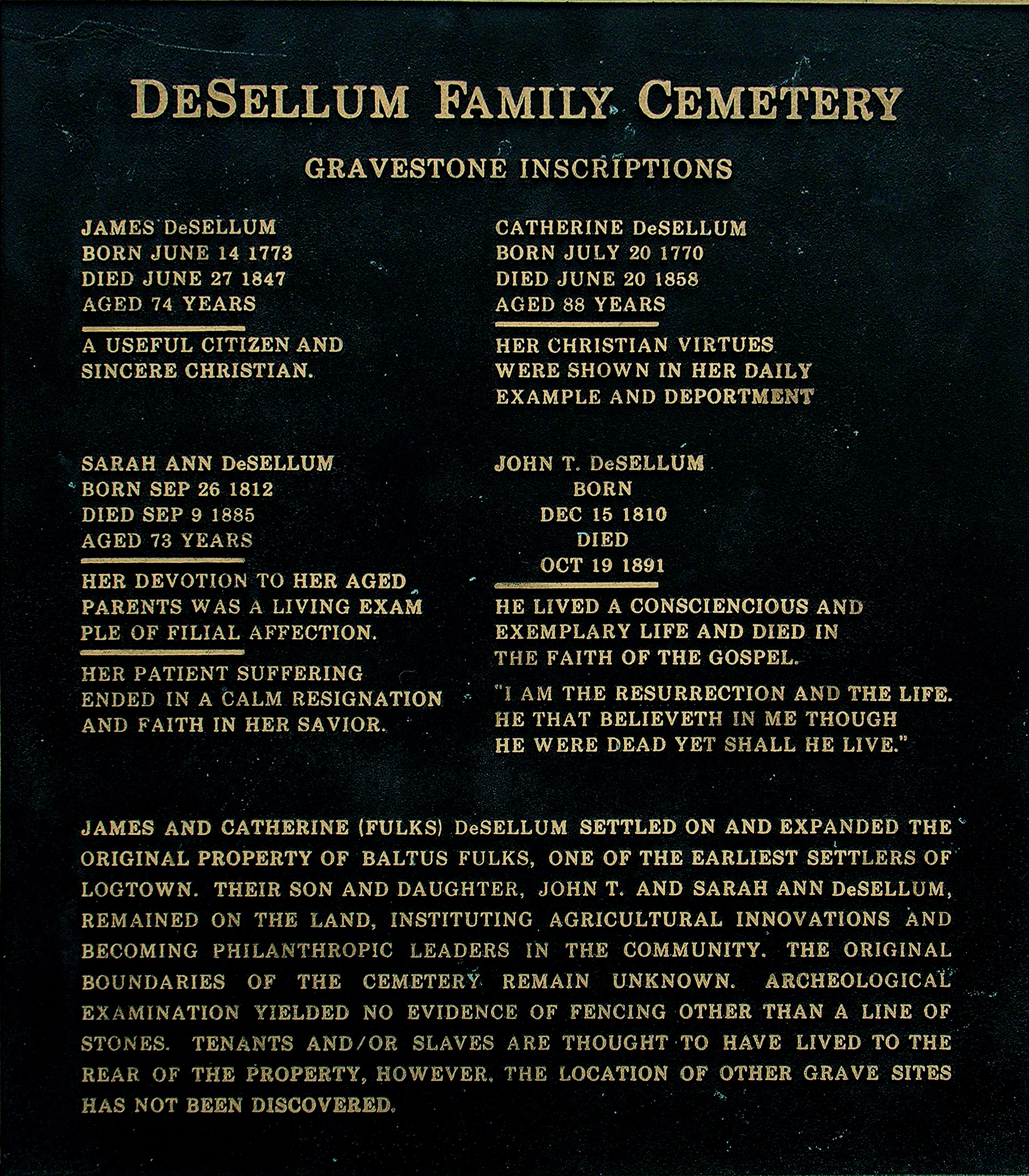 Gravestone Inscriptions
James DeSellum
Born June 14 1773
Died June 27 1847
Aged 74 years
A useful citizen and sincere Christian.
Cathrine DeSellum
Born July 20 1770
Died June 20 1856
Aged 88 years
Her Christian virtues were shown in her daily example and deportment
Sarah Ann DeSellum
Born Sep 26 1812
Died Sep 9 1885
Aged 73 years
Her devotion to her aged parents was a living example of filial affection.
Her patient suffering ended in a calm resignation and faith in her savior.
John T. DeSellum
Born Dec 15 1810
Died Oct 19 1891
He lived a consciencious and exemplary life and died in the faith of the gospel.
"I am the resurection and the life he that believeth in me though he were dead yet shall he live."
James and Cathrine (Fulks) DeSellum settled on and expanded the original property of Baltus Fulks, one of the earliest settlers of Logtown. Their son and daughter, John T. and Sarah Ann DeSellum, remained on the land, instituting agricultural innovations and becoming philanthropic leaders in the community. The original boundaries of the cemetery remain unknown. Archaeological examination yielded no evidence of fencing other than a line of stones. Tenants and/or slaves are thought to have lived in the rear of the property, however, the location of other grave sites has not been discovered.
See also: HMdb