The Fox
Pocahontas Rescuing John Smith
by Paul Cadmus 1939
When Paul Cadmus finished his mural for the Parcel Post building in Richmond, one of the indians was wearing a fox skin. Edward Rowan of the WPA's Section of Fine Arts came to believe that the head of the fox seemed to resemble the genitalia it covered and insisted that Cadmus replace it with an ordinary breach-clout.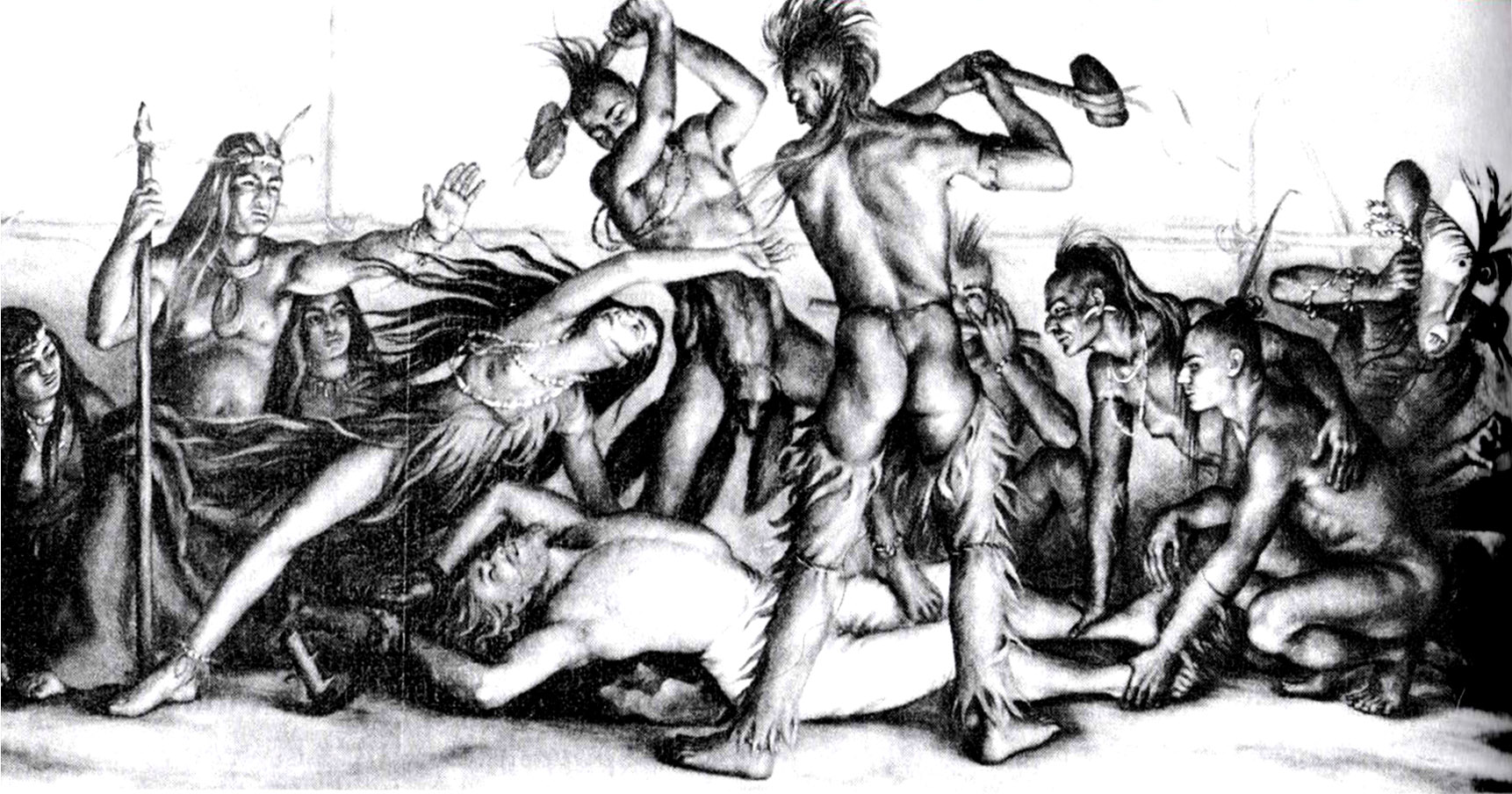 Pocahontas Rescuing John Smith
, 1939 by Paul Cadmus, original painting before installation. (From:
"The Difficult Adventure of Our History" Murals and Memories in Richmond, 1939-1943
by Anne Miren Clark)
After some back and forth with Rowan, Cadmus painted out the fox head before mounting the mural in the Parcel Post Building.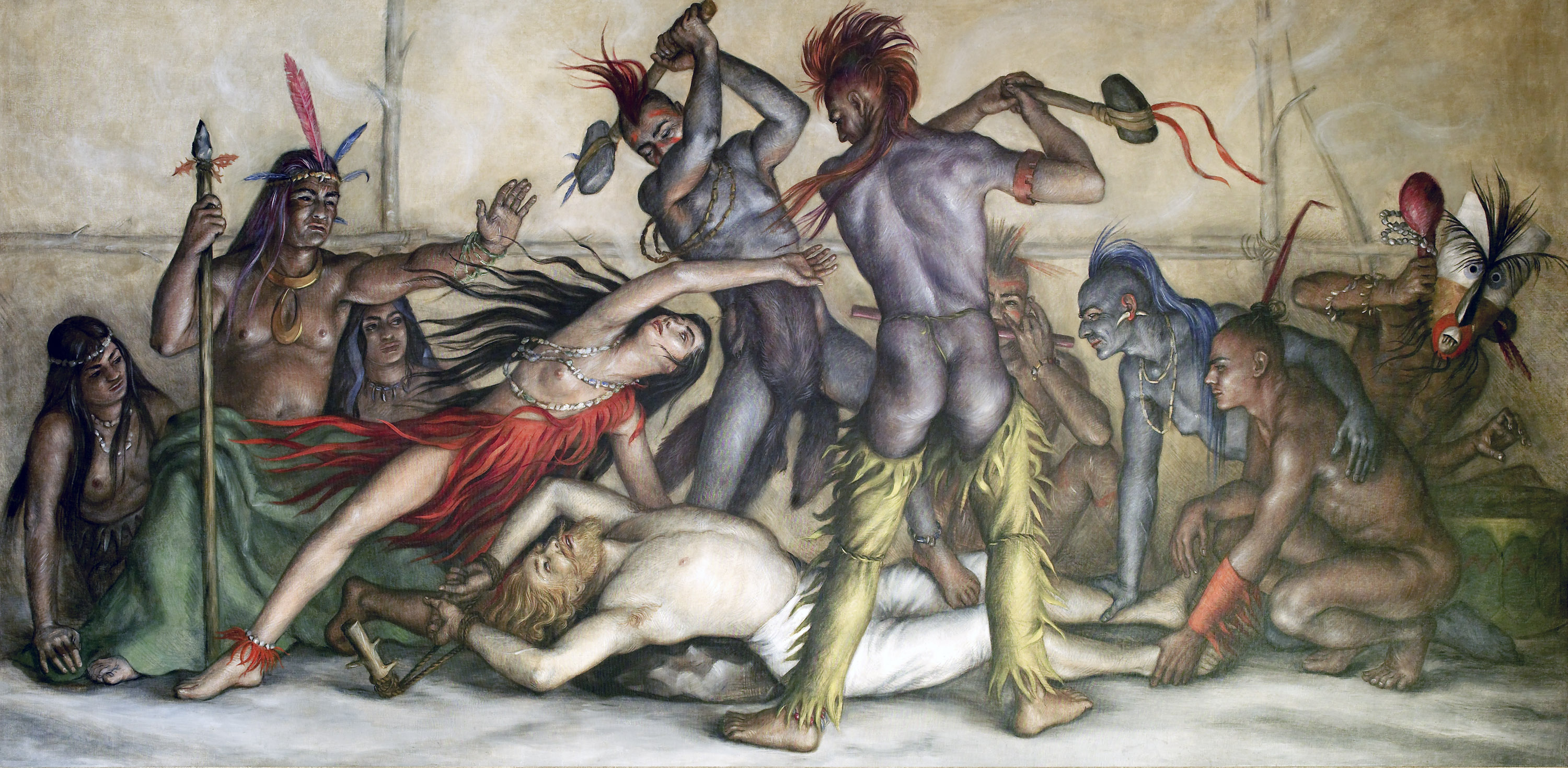 Pocahontas Rescuing John Smith,
, 1939 by Paul Cadmus, as installed 1939. (Library of Congress)
Click on the picture below to compare the fox skin before and after repainting: