Martha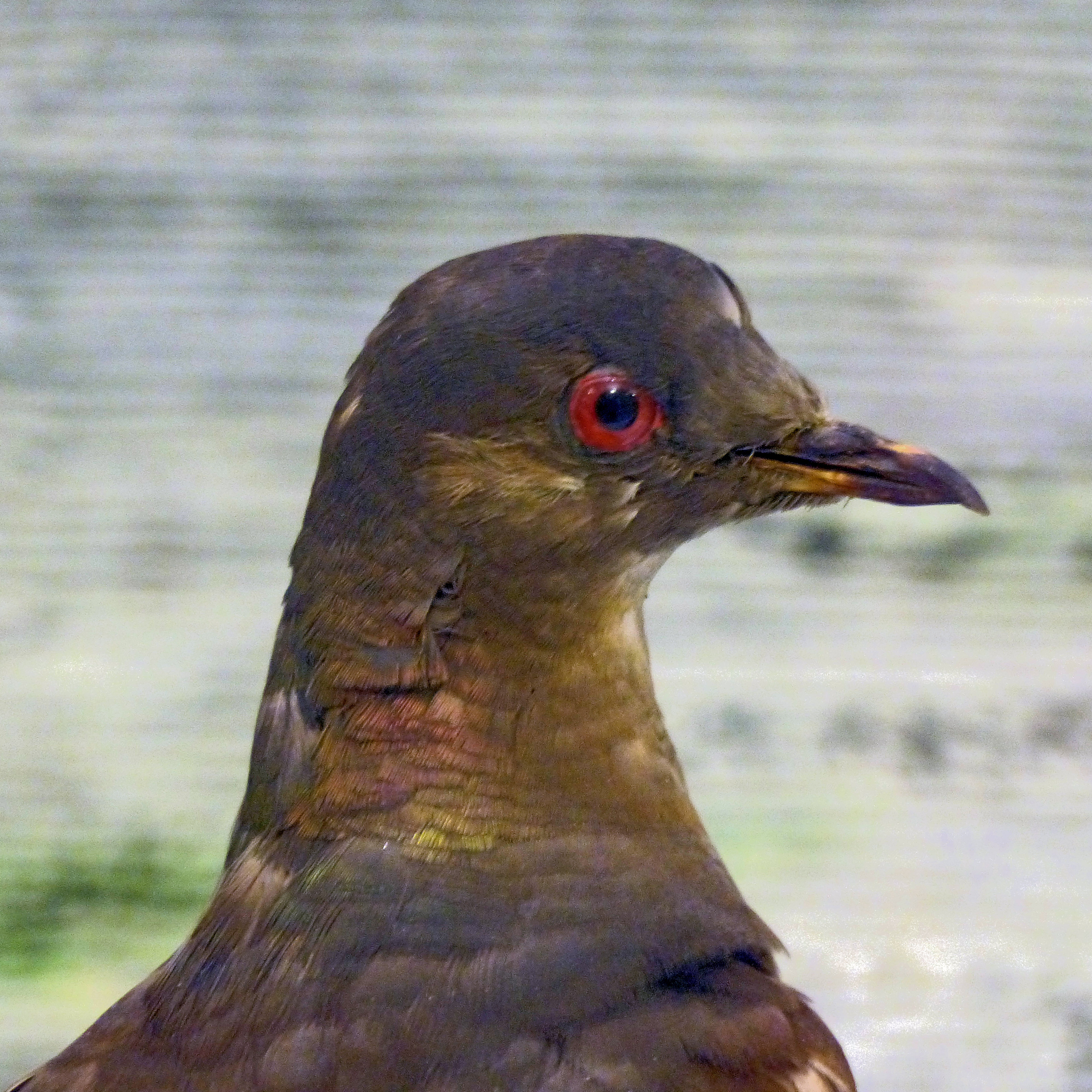 Martha the last passenger pigeon returned to display in the Smithsonian in 2014 in celebration of the 100th annivesary of her death in 1914.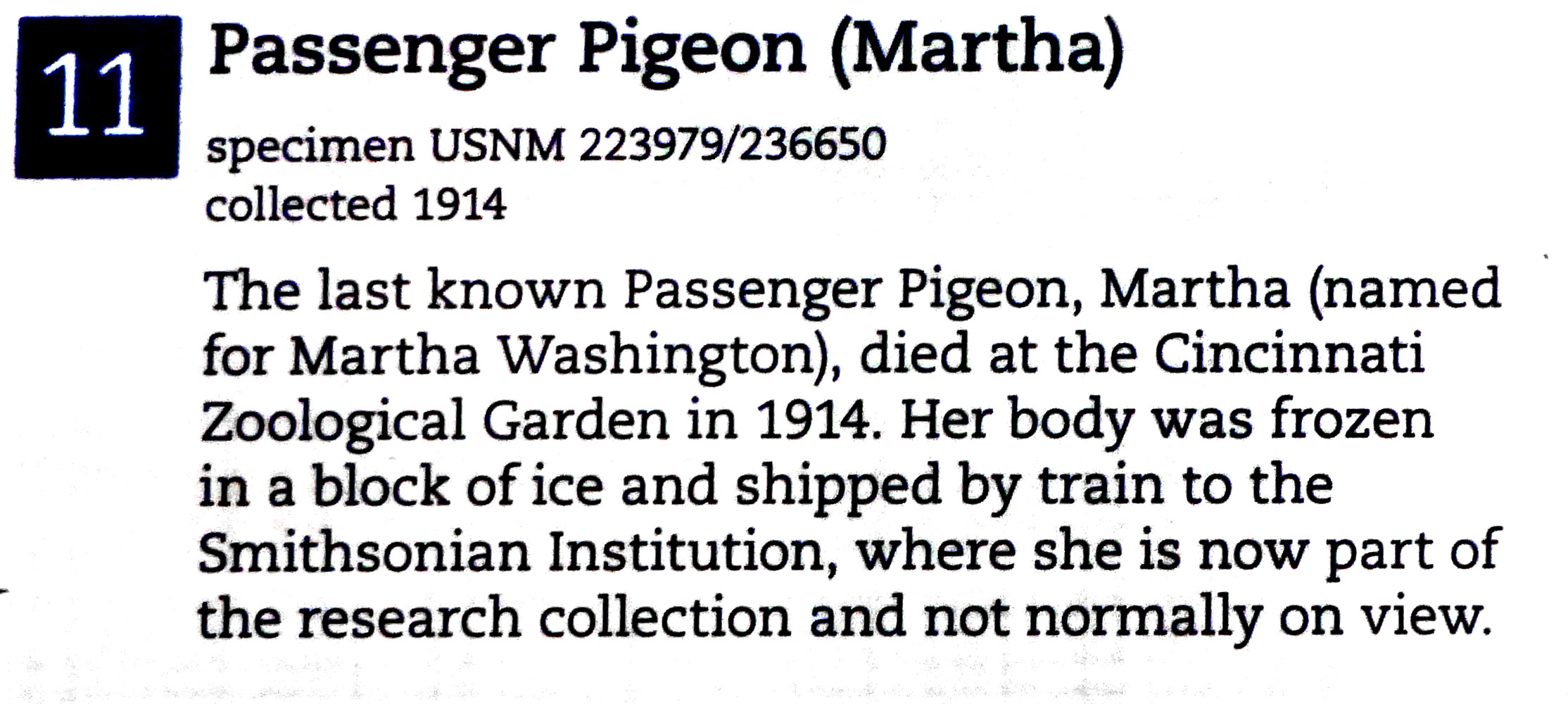 Passenger Pigeon (Martha)
specimen USNM 223979/236650 collected 1914
The last known Passenger Pigeon, Martha (named for Martha Washington), died at the Cincinnati Zoological Garden in 1914. Her body was frozen in a block of ice and shipped by train to the Smithsonian Institution, where she is now part of the research collection and not normally on view.
Martha is no. 11 in a display including two male passenger pigeons.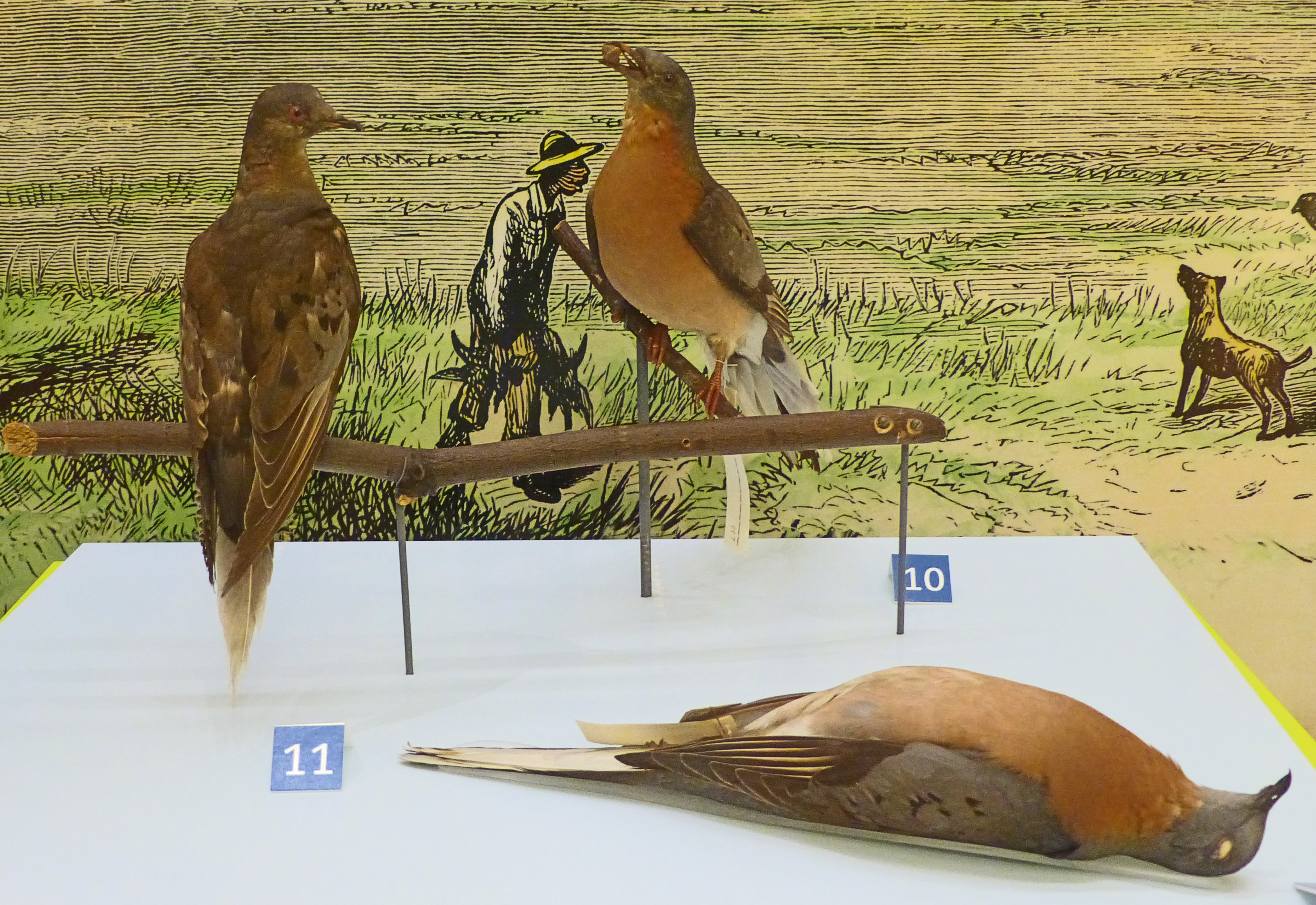 The case in which Martha resides is headlined "Once There Were Billions"