Referendum October 12-13 1864
"The Last Vote on the Constitution", The Baltimore County Advocate November 12, 1864, pg.3 (MSA SC 2932, M 3344)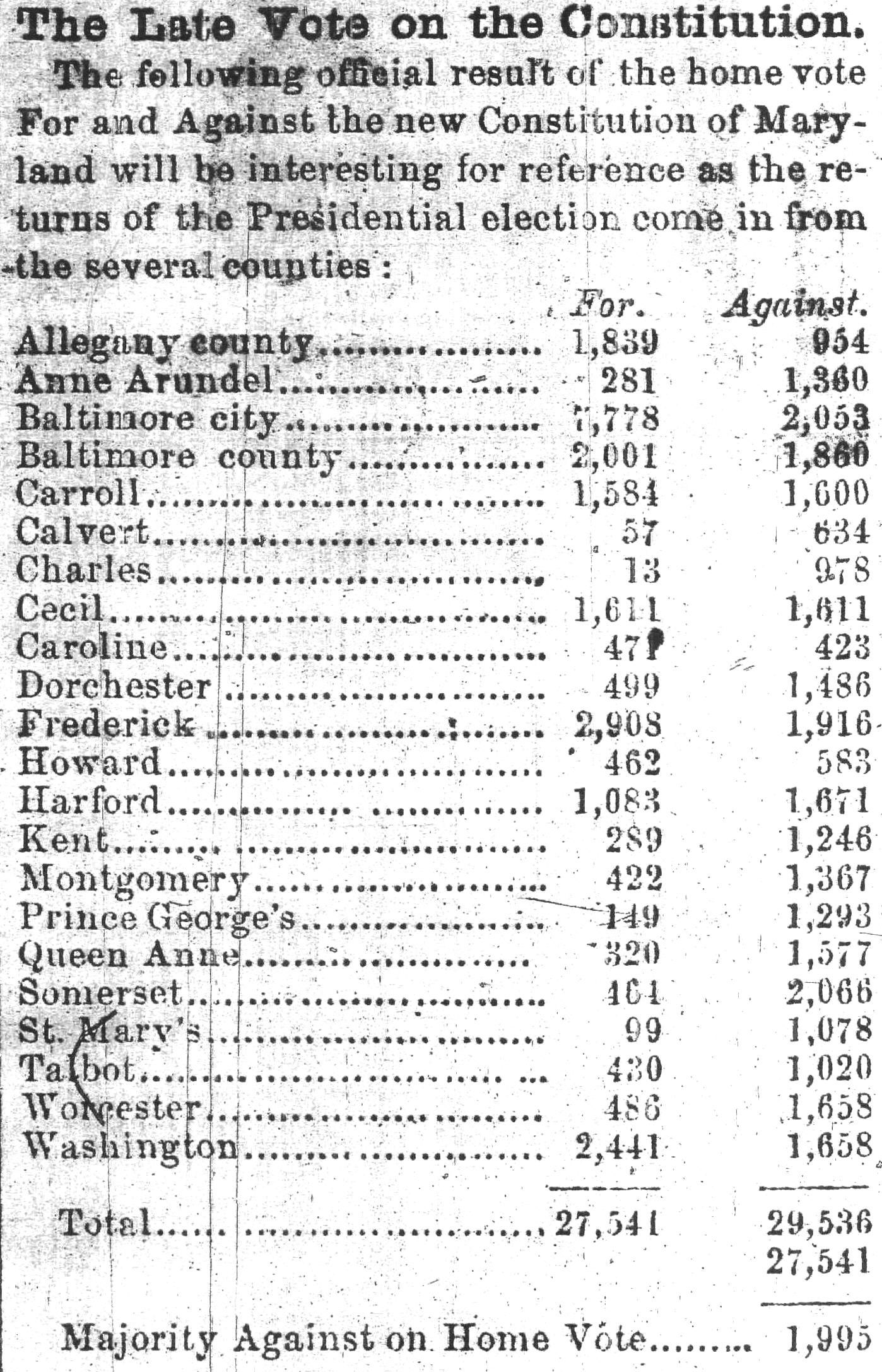 Without the votes of Union Soldiers the referendum on the new constitution including the abolition of slavery, would have been lost by 1,995 votes.


Election Returns, Maryland Constitution of 1864, Vol.667, pg.97 William Starr Meyers. Johns Hopkins University Studies in Historical and Political Science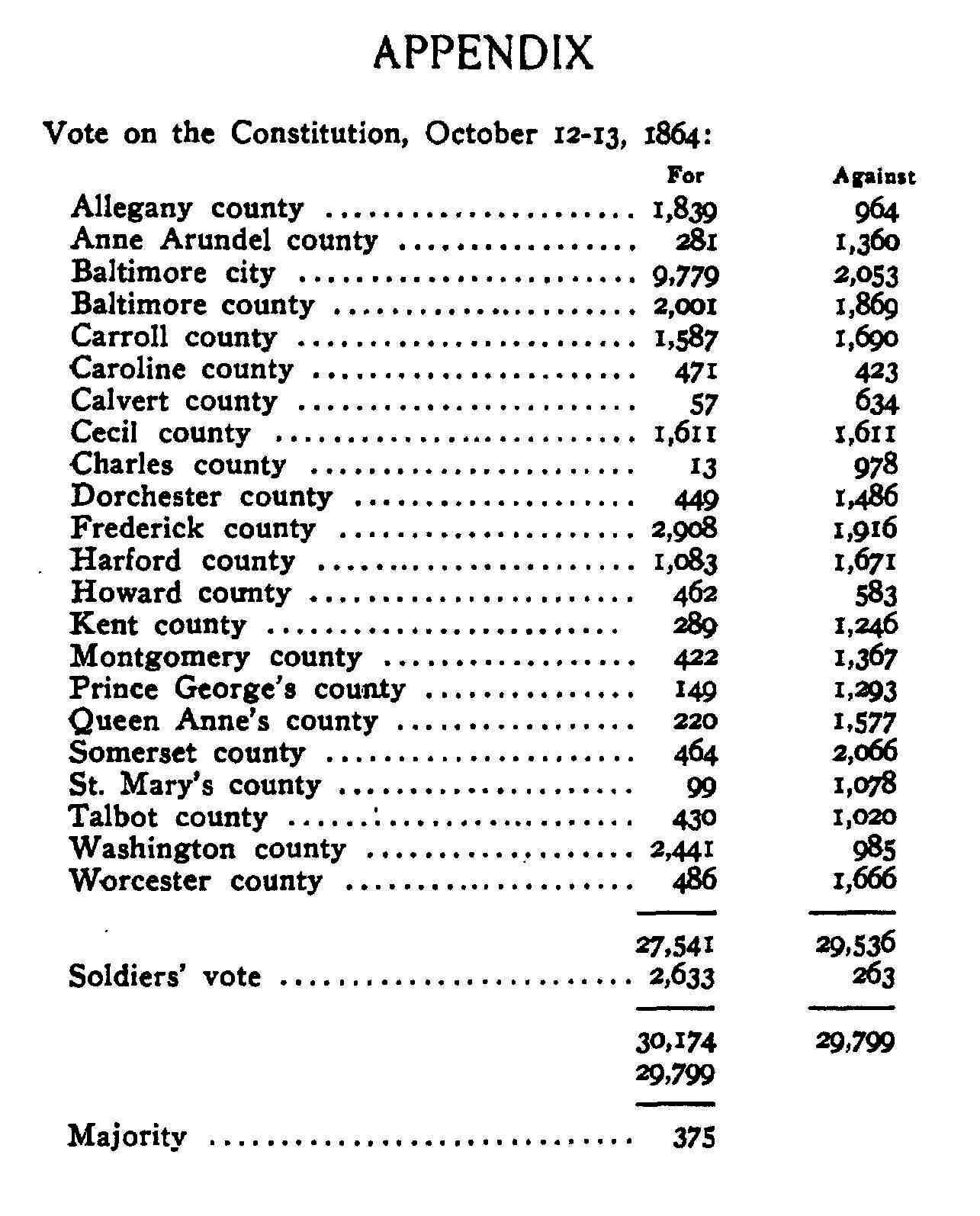 With the Soldier vote the referendum squeaked by with 375 votes.