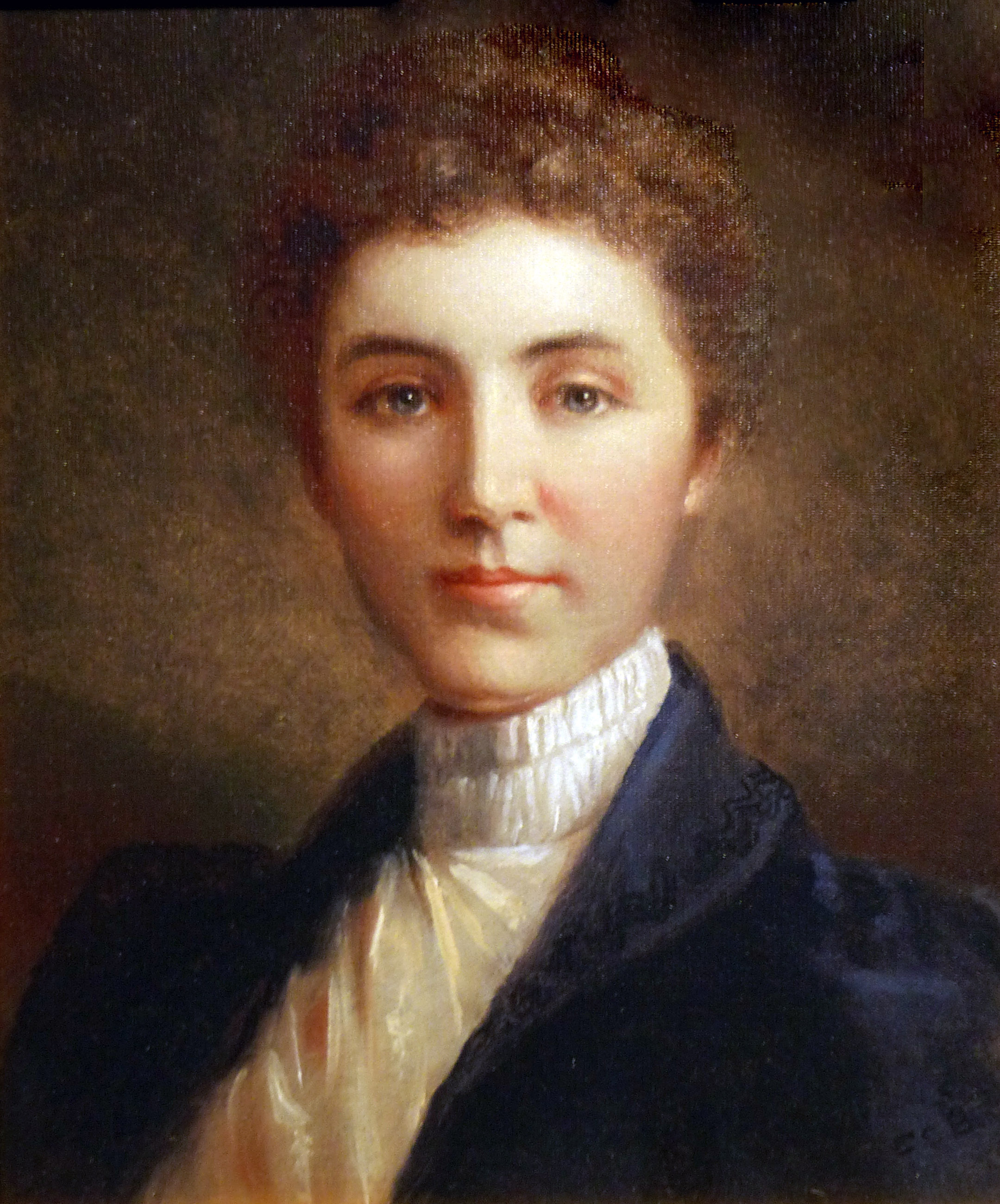 This print of a portrait of Katherine Glass Greene
by Edward Caledon Bruce
hangs at Glen Burnie,
her family home.
Katherine Glass Greene
Katherine Glass Greene (1865-1948) was the oldest daughter of Colonel W. W. Glass and his wife Nannie Rebecca Campbell Wood. Greene, a graduate of Fairfax Hall Academy, studied extensively abroad and at several universities on the East Coast. In 1905, she founded the Fort Loudoun Female Seminary with Miss Laura Gold and served as its president until 1925. A widely respected scholar, Greene was the author of several books and articles relating to early Winchester and Frederick County history as well as a book entitled The Evolution of the Concept of God in 1934. She was married to H. R. Greene in 1921. She died on May 11, 1948 and is buried with her husband at Mount Hebron Cemetery. --- from the Handley Regional Library, Winchester Virginia.
---
See also Find-a-grave:
Katherine Glass Greene, #23960219