General Bradley T. Johnson
Visitor in His Own Hometown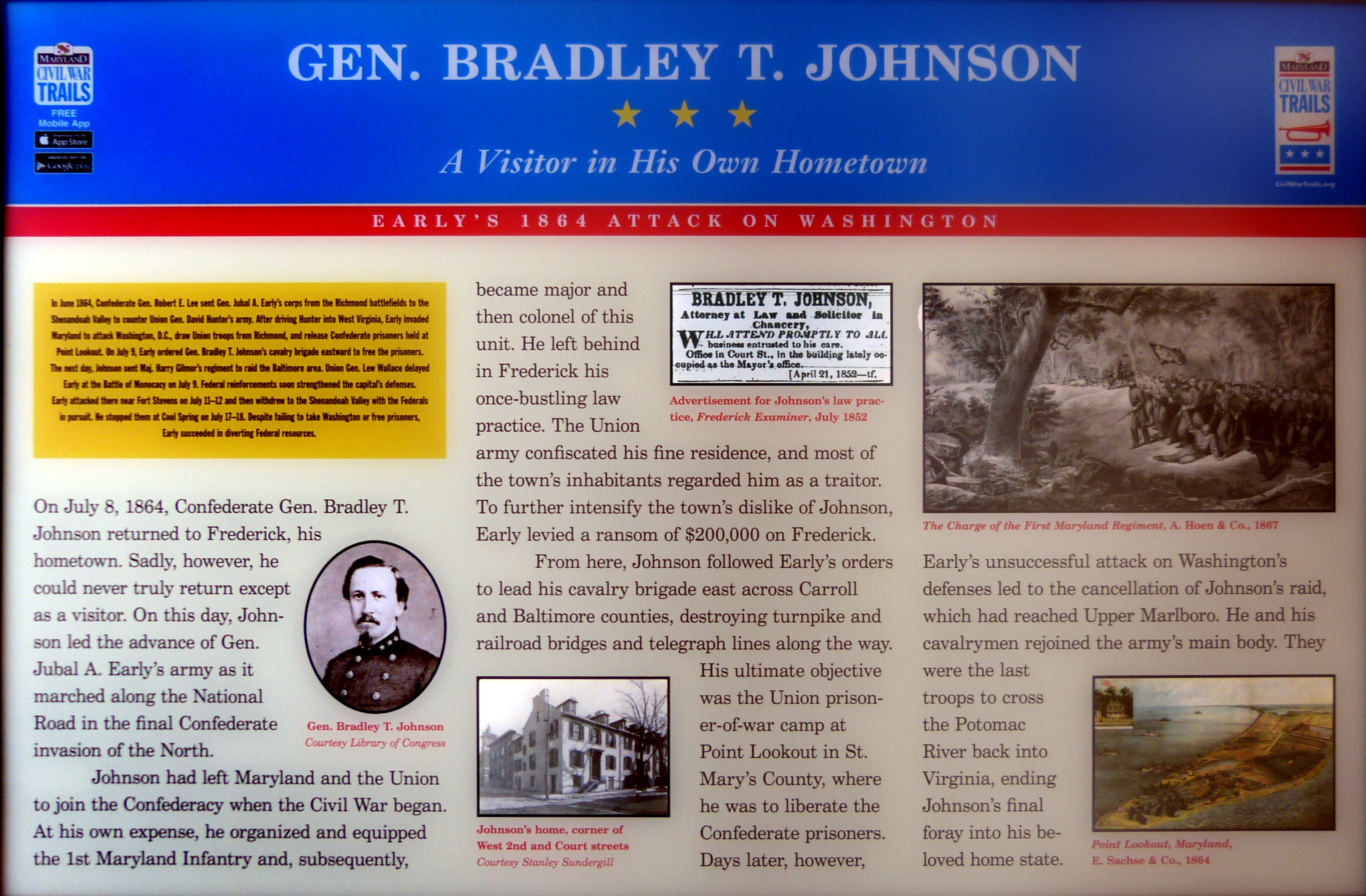 Historical marker in the Frederick Maryland Visitors' Center
In June 1864, Confederate Gen. Robert E. Lee sent Gen. Jubal A. Early's corps from Richmond battlefields to the Shenandoah Valley to counter Union Gen.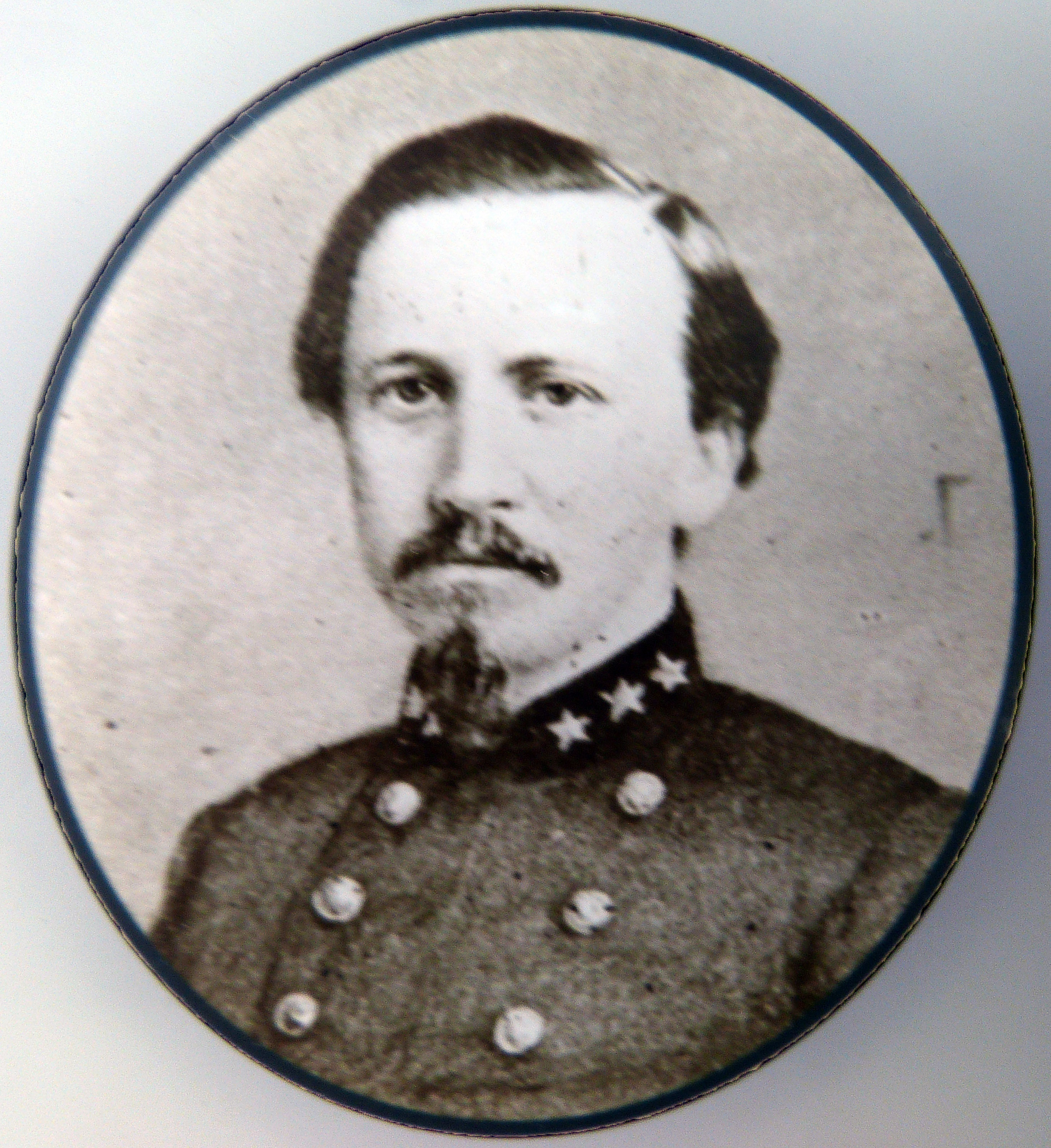 David Hunter's army. After driving Hunter into West Virginia, Early invaded Maryland to attack Washington, D.C., draw Union troops from Richmond, and release Confederate prisoners held at Point Lookout. On July 9, Early ordered Gen. Bradly T. Johnson's cavalry brigade eastward to free prisoners.The next day, Johnson sent Maj. Harry Gilmor's regiment to raid the Baltimore area. Union Gen. Lew Wallace delayed Early at the battle of Monocacy on July 9. Federal reinforcements soon strengthened the capital's defenses. Early attacked there near Fort Stevens on July 11-12 and then withdrew to the Shenandoah Valley with the Federals in pursuit. He stopped at Cool Spring on July 17-18. Despite failing to take Washington or free prisoners, Early succeeded in diverting Federal resources.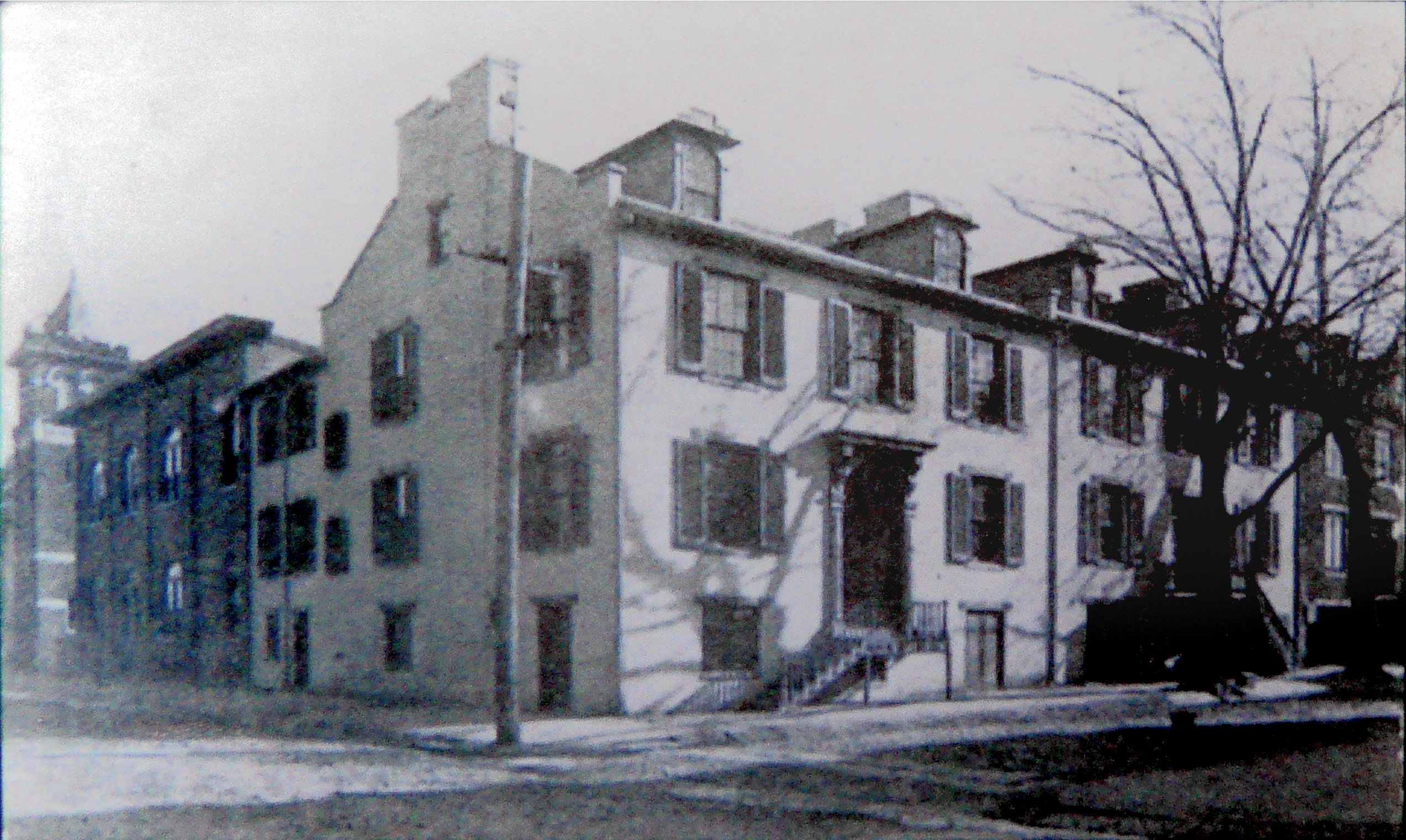 Johnson's Home at West 2nd and Court Streets
On July 8, 1864, Confederate Gen. Bradley T. Johnson returned to Frederick, his hometown. Sadly, however, could never truly return except as a visitor. On this day, Johnson led the advance to Gen. Jubal A. Early's army as it marched along the National Road in the final Confederate invasion of the North.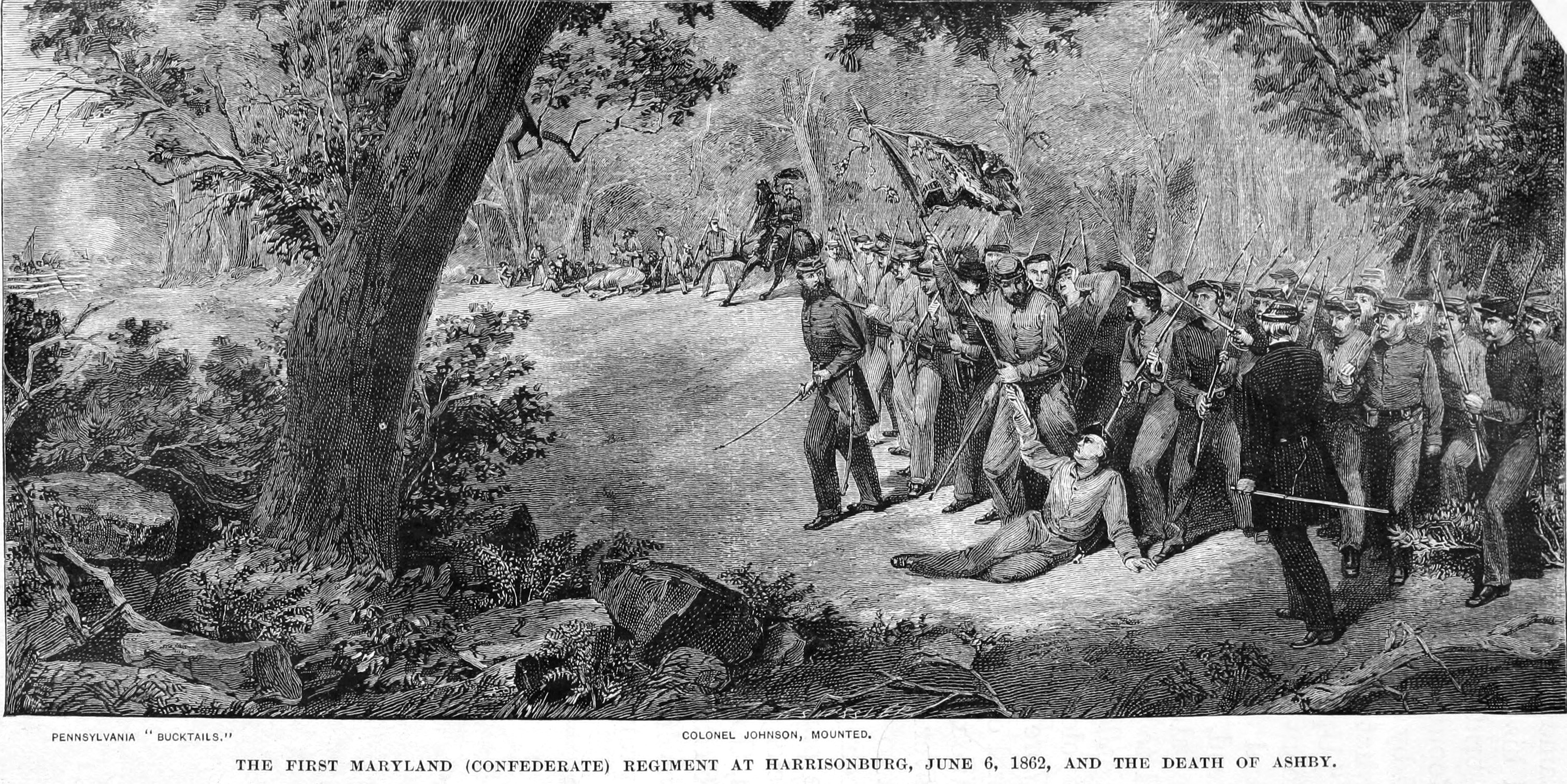 Charge of the 1st Maryland
Johnson had left Maryland and the Union to join the Confederacy when the Civil War began. At his own expense, he organized and equipped the 1st Maryland Infantry and, subsequently, major and then colonel of this unit. He left behind in Frederick his once-bustling law practice. The Union army confiscated his fine residence, and most of the town's inhabitants regarded him as a traitor. To further intensify the town's dislike of Johnson, Early levied a ransom of $200,000 on Frederick.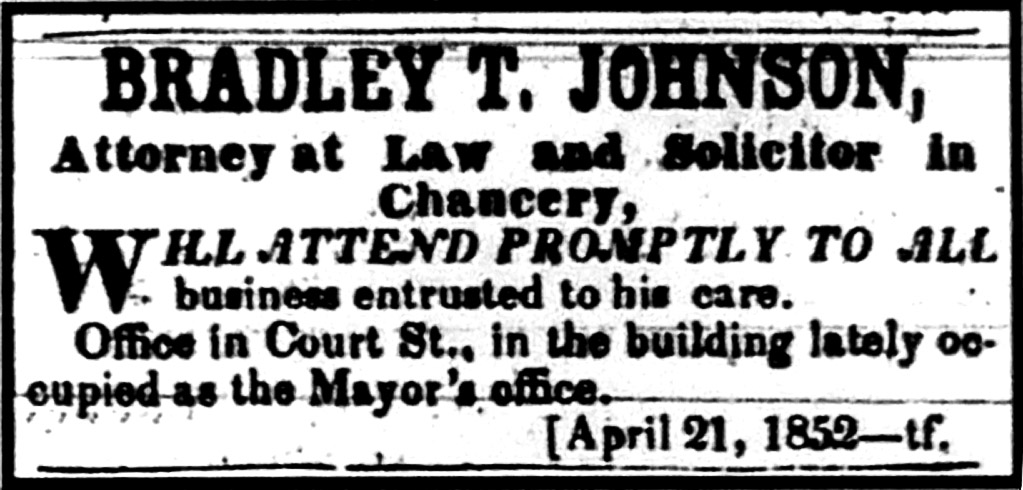 Advertisement for Johnson's law practice, Frederick Examiner, July 185
From here, Johnson followed Early's orders to lead his cavalry brigade east across Carroll and Baltimore counties, destroying turnpike and railroad bridges and telegraph lines along the way. His ultimate objective was the Union prisoners-of-war camp at Point Lookout in St. Mary's County, where he was to liberate the Confederate prisoners. Days later, however, Early's unsuccessful attack on Washington's defenses let to the cancellation of Johnson's raid which had reached Upper Marlboro. He and his cavalrymen rejoined the army's main body. They were the last troops to cross the Potomac River back into Virginia, ending Johnson's final foray into his beloved home state.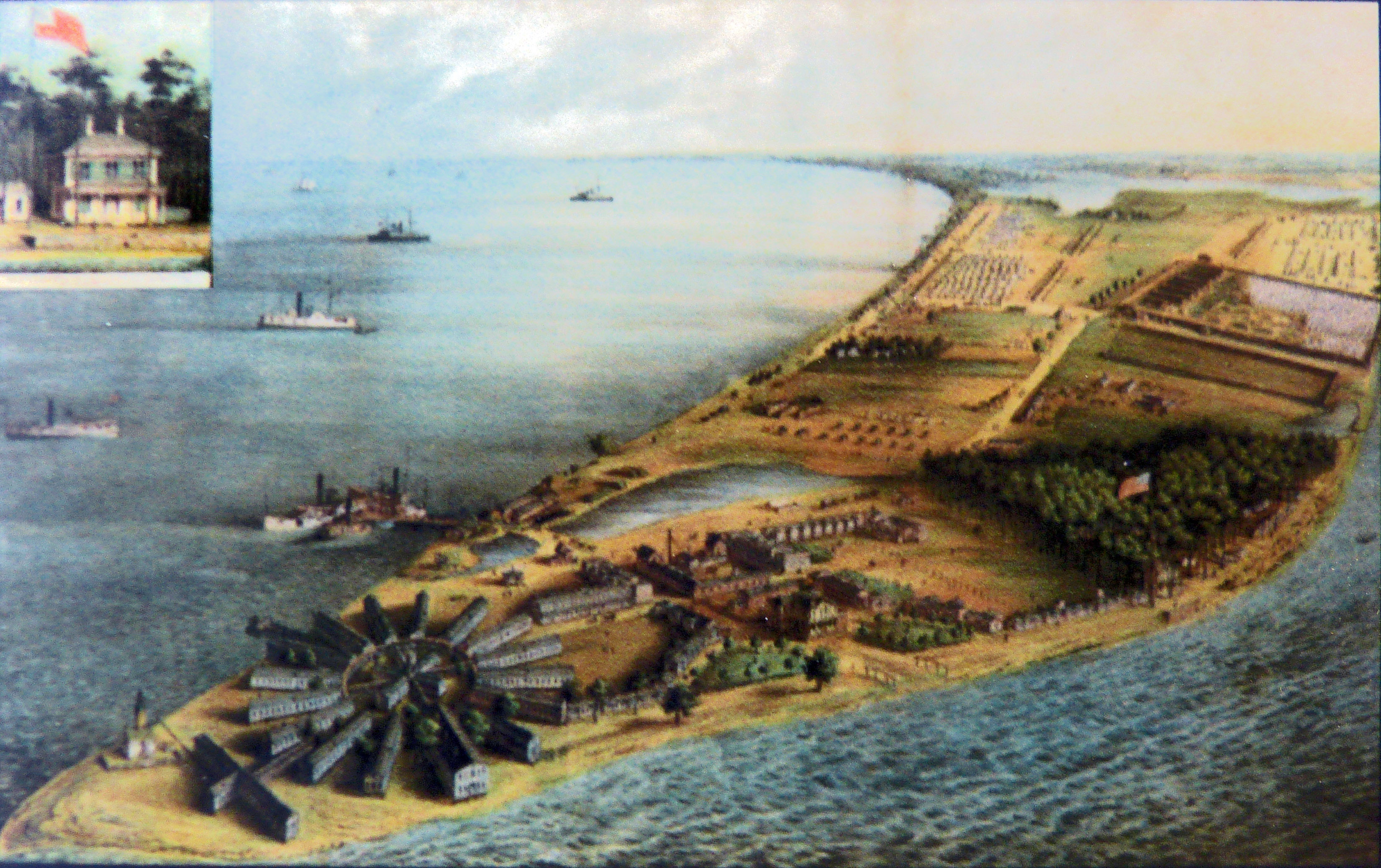 Point Lookout, Maryland, E. Sachse & Co. 1864
see: HMDB