Glen Ellen
Major Harry Gilmor's Childhood Home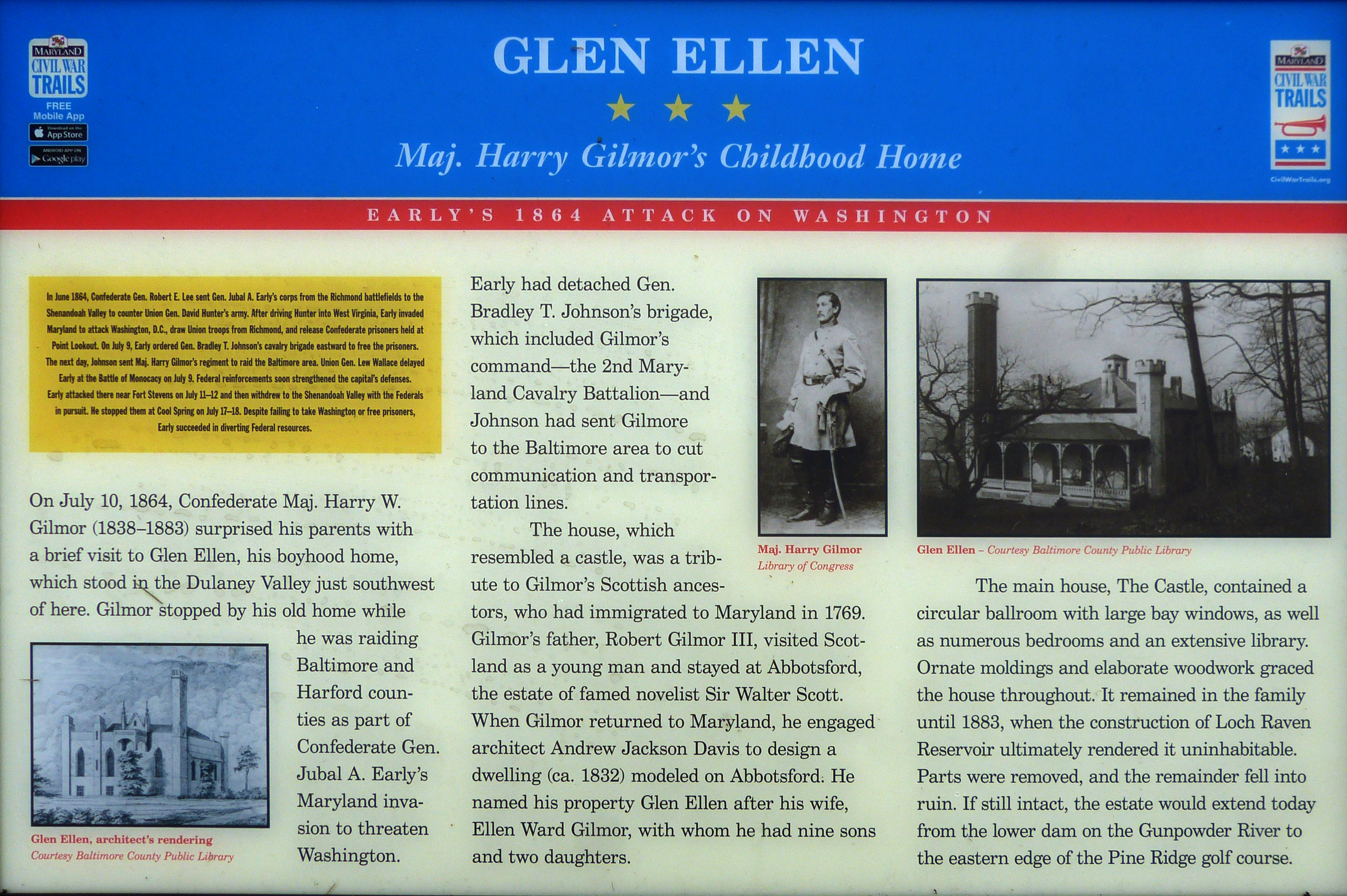 Historical Marker on shore of Loch Raven
In June 1864, Confederate Gen. Robert E. Lee and Gen .Jubal A. Early's corps from the Richmond battlefields to the Shenandoah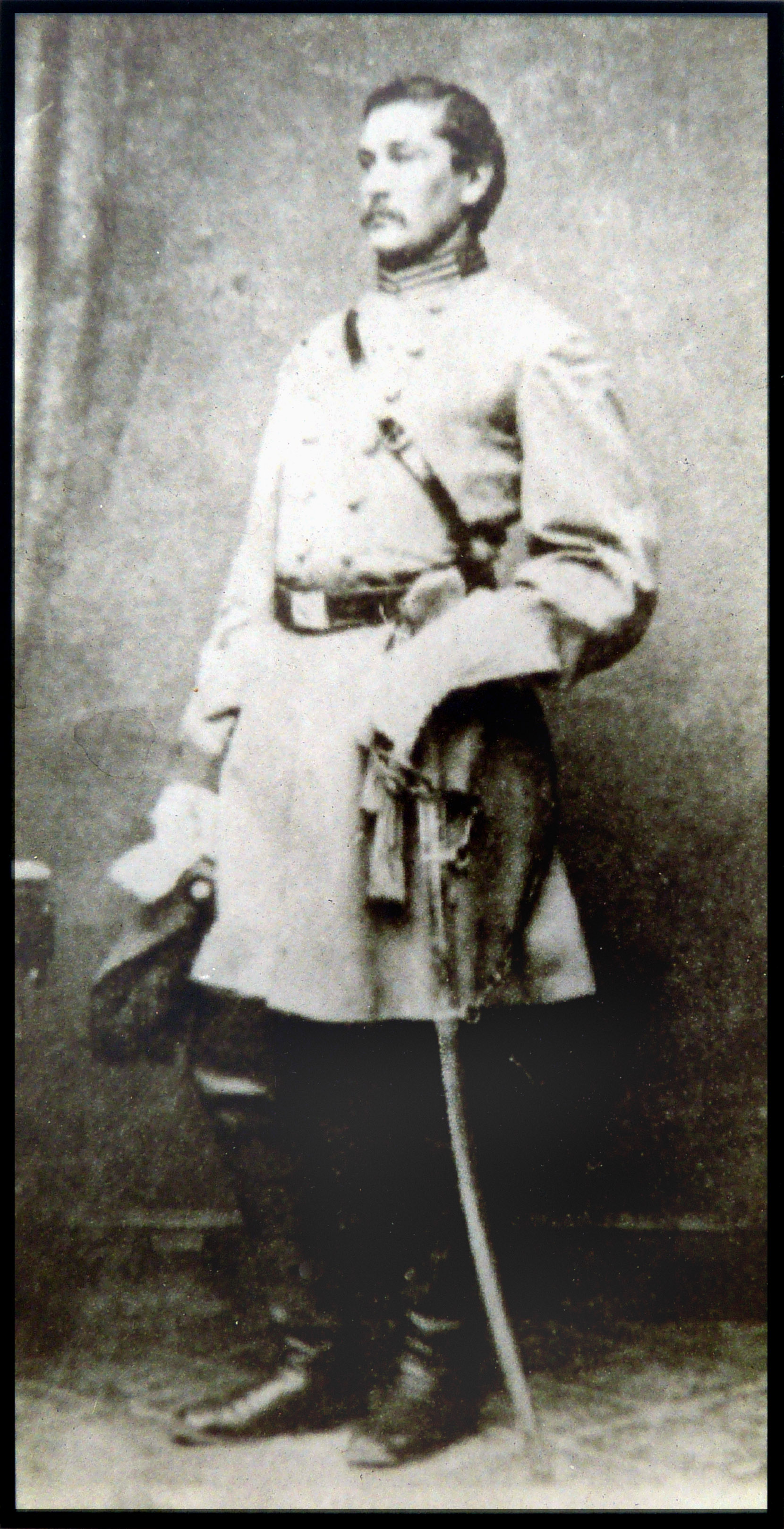 Valley to counter Union Gen. David Hunter's army. After driving Hunter into West Virginia, Early invaded Maryland to attack Washington D.C., draw Union troops from Richmond, and release Confederate prisoners held at Point Lookout. On July 9, Early ordered Gen. Bradley T. Johnson's cavalry brigade eastward to free the prisoners. The next day, Johnson sent Maj. Harry Gilmer's regiment to raid the Baltimore area. Union Gen. Lew Wallace delayed Early at the Battle of Monocacy on Jul 9. Federal reinforcements soon strengthened the capital's defenses. Early attacked there near Fort Stevens on July 11-12 and then withdrew to the Shenandoah Valley with the Federals in pursuit. He stopped them at Cool Spring on July 17-18. Despite failing to take Washington or free prisoners, Early succeeded in diverting Federal resources.


---
On July 10, 1864, Confederate Maj. Harry W. Gilmor (1838-1883) surprised his parents with a brief visit to Gen Ellen, his boyhood home which stood in the Dulaney Valley just southwest of here. Gilmor stopped by his old home while he was raiding Baltimore and Harford counties as part of Confederate Gen. Jubal A. Early's Maryland invasion to threaten Washington.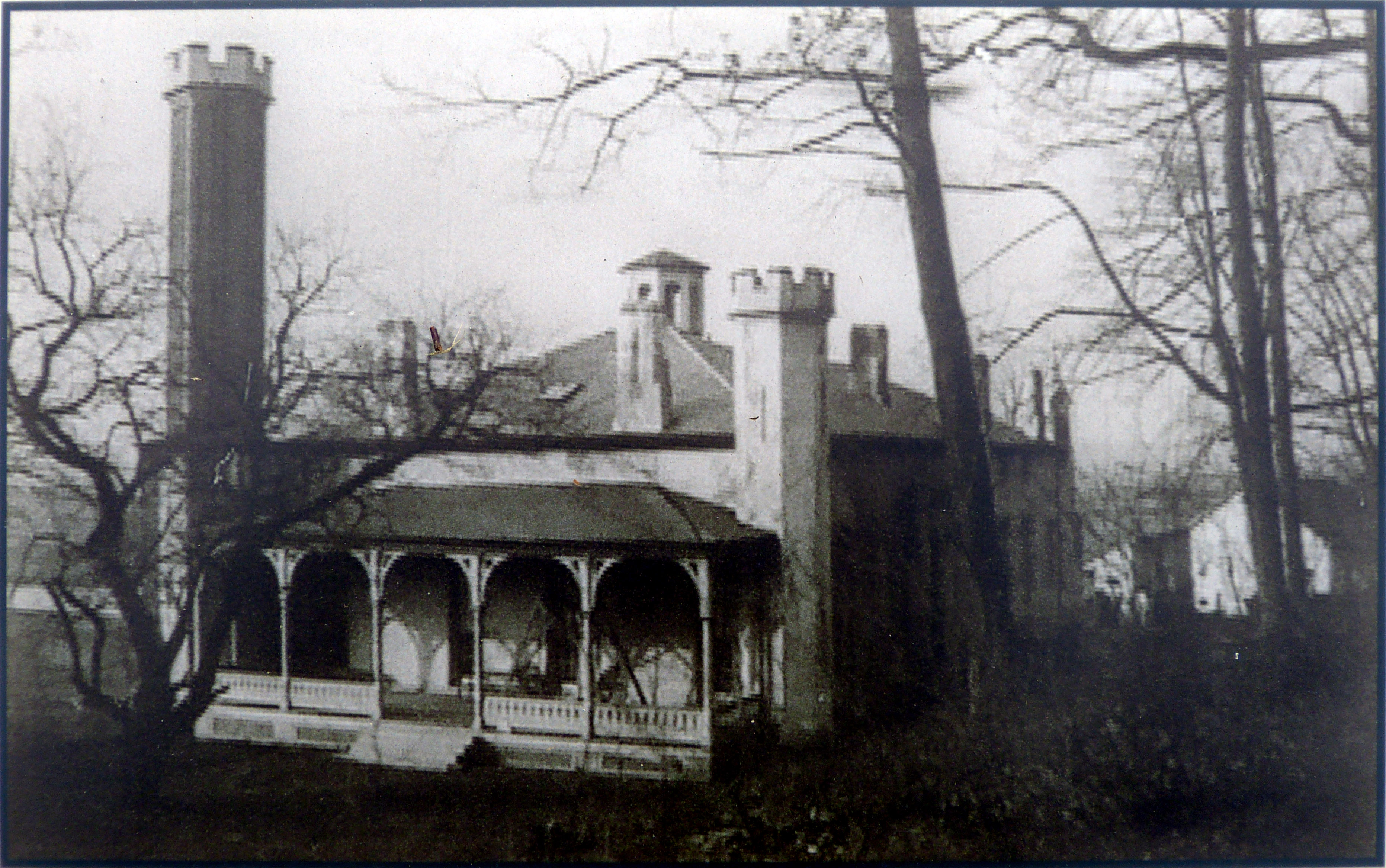 Glen Ellen
Early had detached Gen. Bradley T. Johnson's brigade, which included Gilmor's command—the 2nd Maryland Cavalry Battalion—and Johnson had sent Gilmore to the Baltimore area to cut communications and transportation lines.
The house, which resembled a castle, was a tribute to Gilmor's Scottish ancestors, who had immigrated to Maryland in 1769. Gilmor's father, Robert Gilmor III, visited Scotland as a young man and stayed at Abbotsford, the estate of famed novelist Sir Walter Scott. When Gilmore returned to Maryland, he engaged architect Andrew Jackson Davis to design a dwelling (ca. 1832) modeled on Abbotsford. He named his property Glen Ellen after his wife, Ellen Ward Gilmor, with whom he had nine sons and two daughters.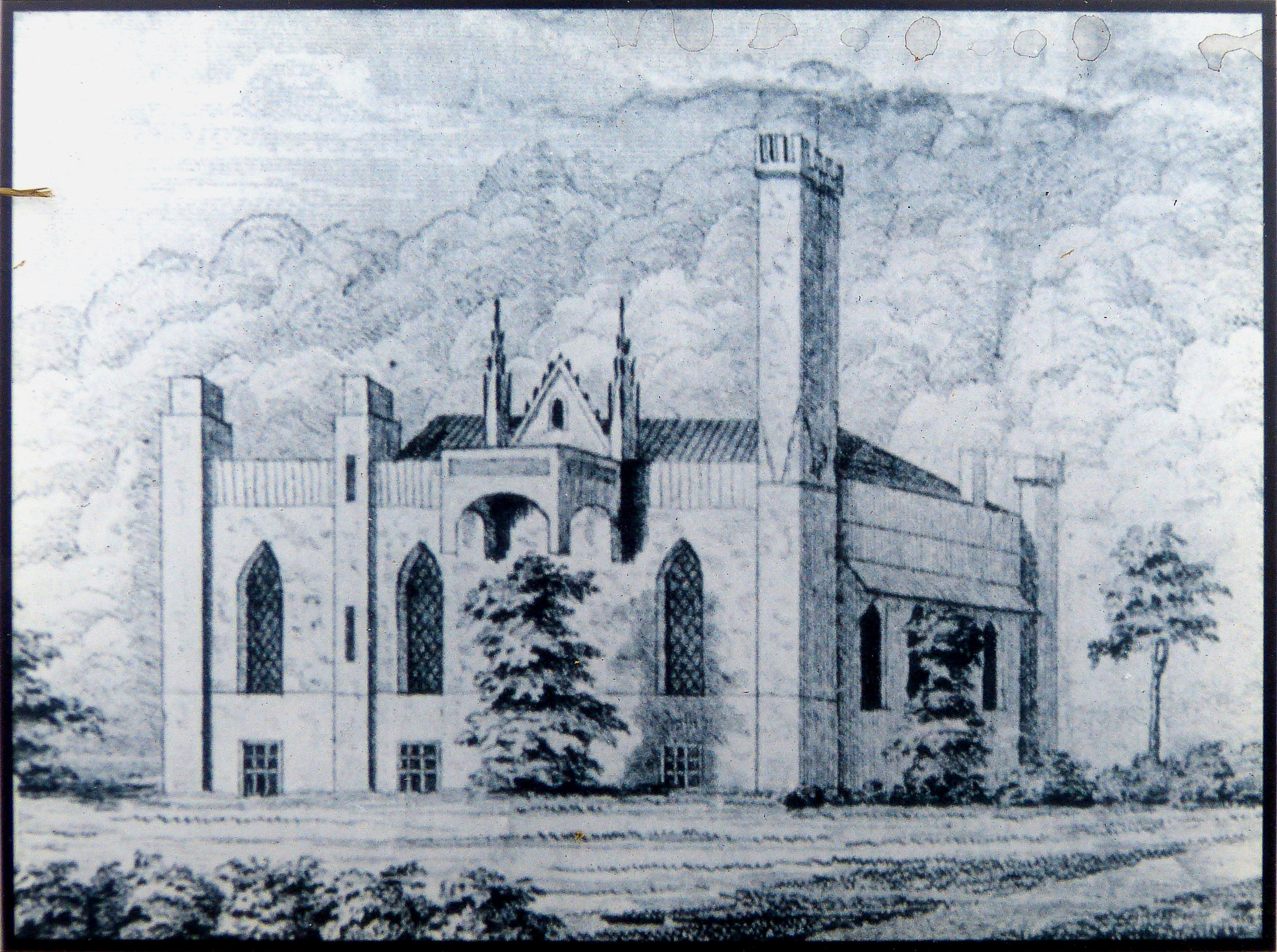 Glen Ellen Architect's Rendering
The main house, The Castle, contained a circular ballroom with large bay windows, as well as numerous bedrooms and an extensive library. Ornate moldings and elaborate woodwork graced the house throughout. It remained in the family until 1883, when the construction of Loch Raven Reservoir ultimately rendered it uninhabitable. Parts were removed, and the remainder fell into ruin. If still intact, the estate would extend today from the lower dam on the Gunpowder River to the eastern edge of the Pine Ridge golf course.
See HMDB