Blodget's Hotel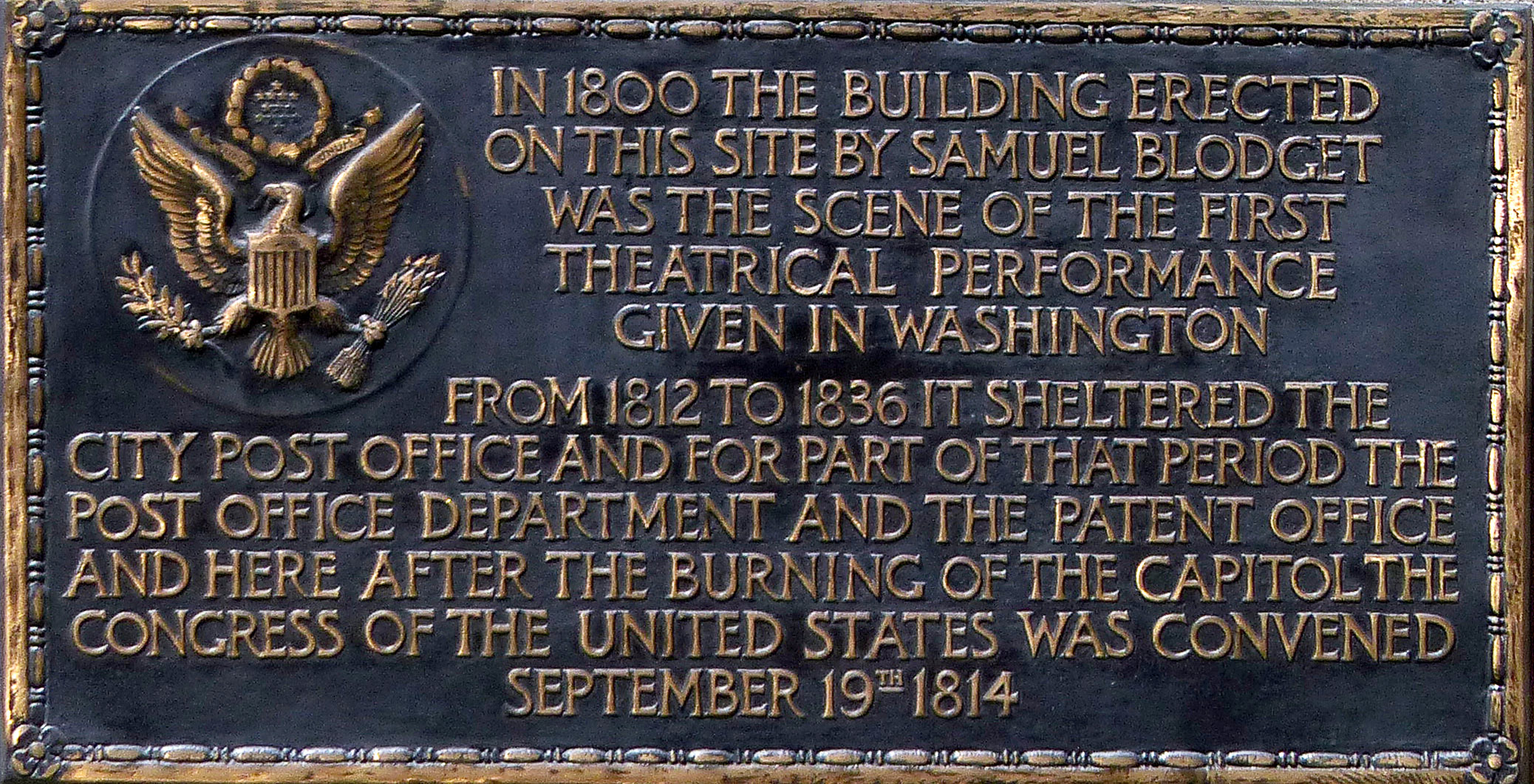 IN 1800, THE BUILDING ERECTED
ON THIS, SITE BY SAMUEL BLODGET
WAS THE SCENE OF THE FIRST
THEATRICAL PERFORMANCE
GIVEN IN WASHINGTON.
FROM 1812 TO 1836 IT SHELTERED THE
CITY POST OFFICE AND, FOR PART OF THAT PERIOD, THE
POST OFFICE DEPARTMENT AND THE PATENT OFFICE
AND HERE AFTER THE BURNING OF THE CAPITOL THE
CONGRESS OF THE UNITED STATES WAS CONVENED
SEPTEMBER 19TH 1814.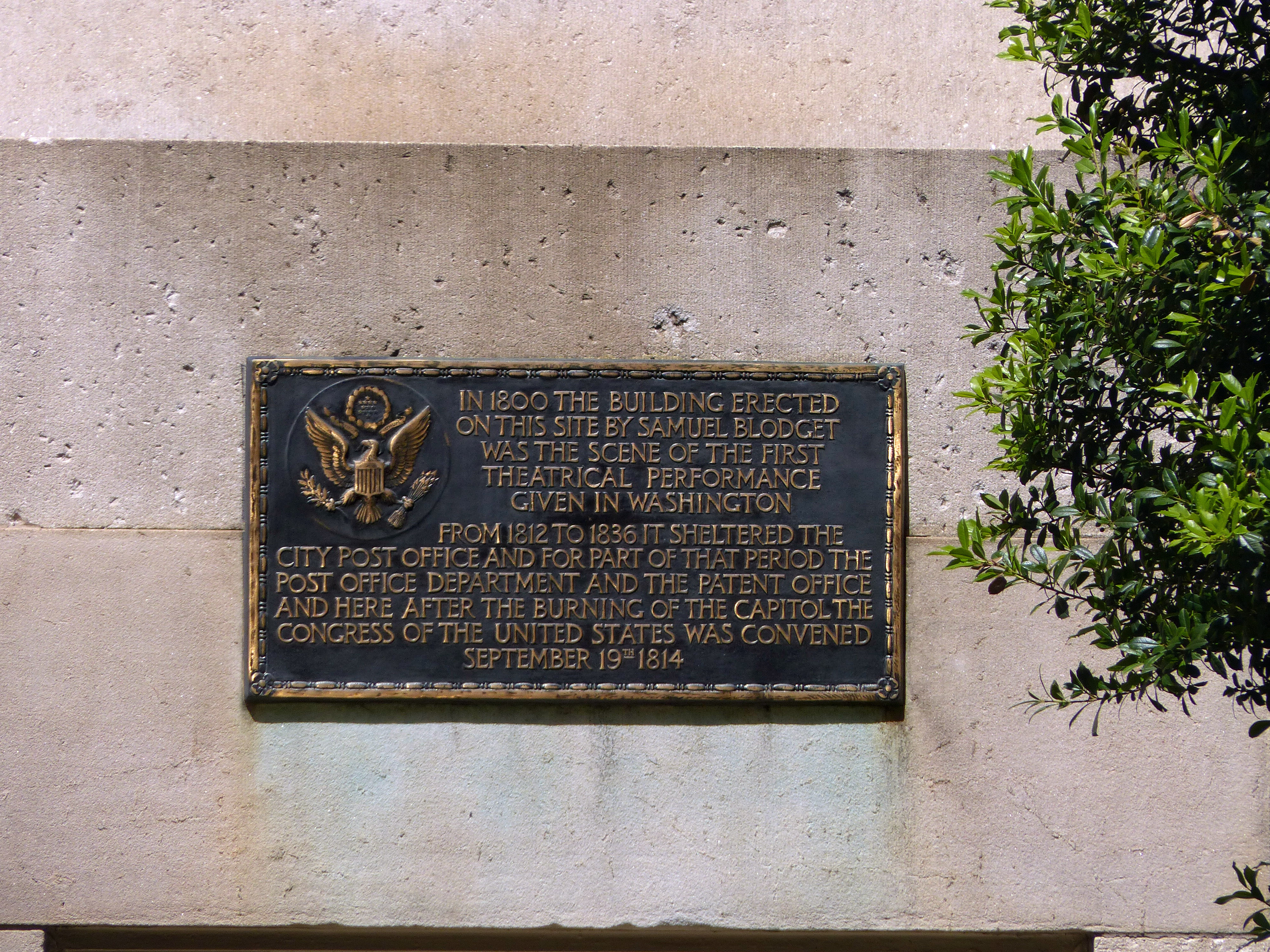 At the east door of the General Post Office Building on E street Between 6th and 7th.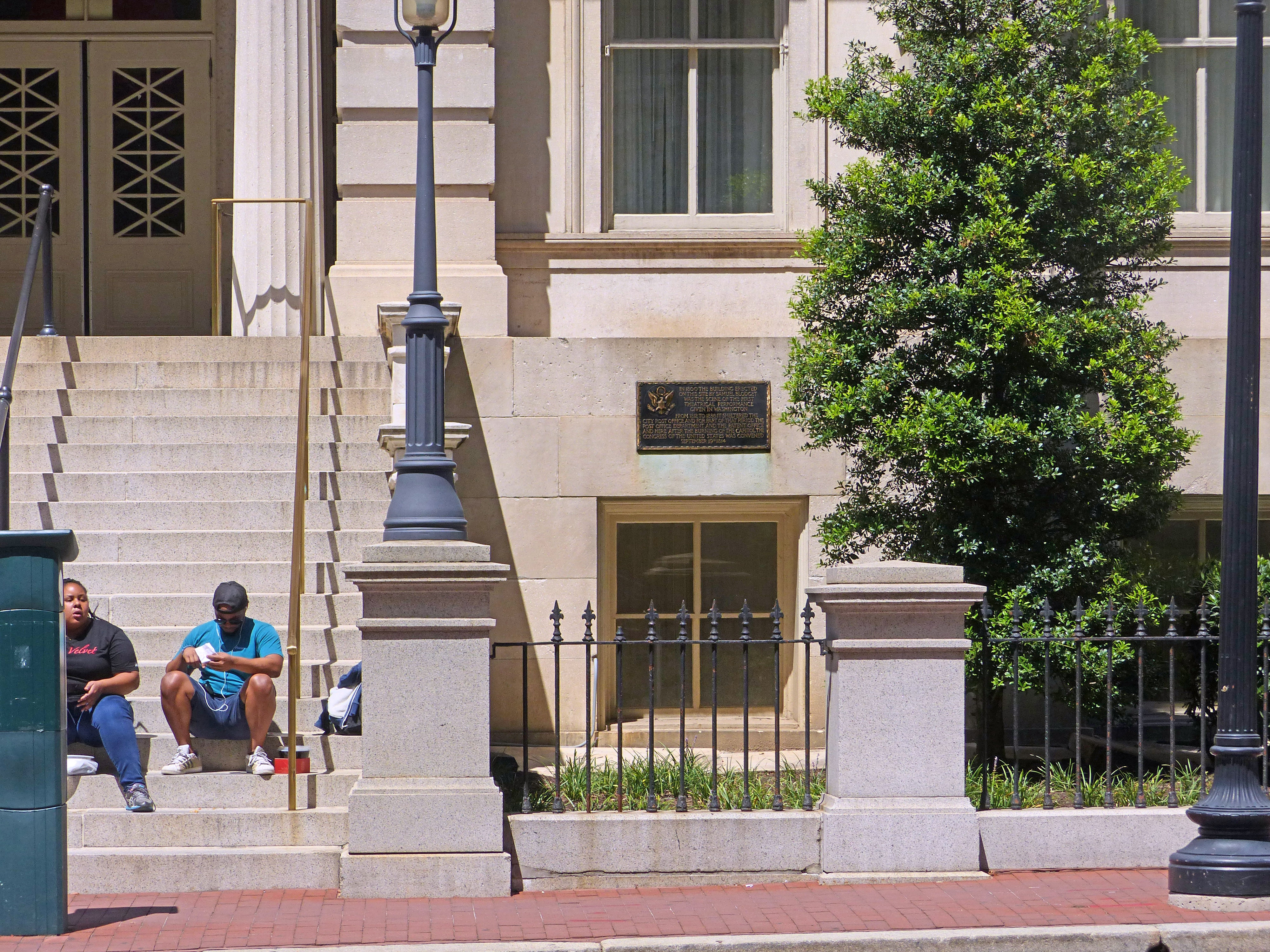 See
HMdb
.