Descriptions of Blodget's Hotel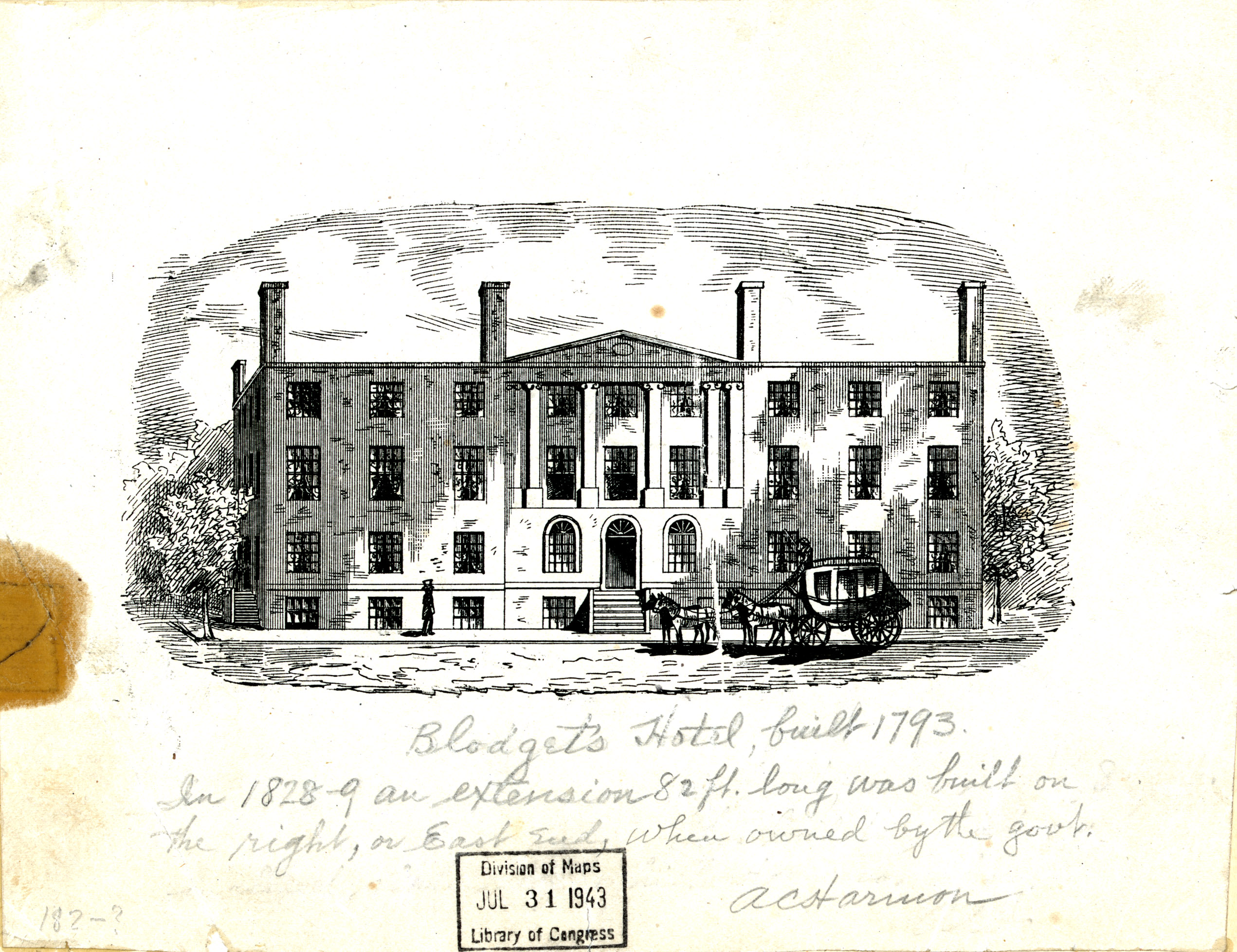 Blodget's Hotel built 1793 wood engraving
with notes by Artemas Canfield Harmon on verso
Library of Congress
Blodget's Hotel built in 1793
In 1828-29 an extention 82 feet long was built on the right, or east end, when owned by the govt. — A. C. Harmon

l795,- Isaac Weld, an English traveller who visited Washington City in 1795, states, "That the public buildings so far are the President's House, the Capitol, and a large Hotel, the latter being a large brick building ornamented with free-stone and stands between the other two"
1795, - The Washington Gazette of Sept. 20, 1795, printed the following comment by a stage passenger , - "In riding through your city this morning my eye was struck at a great distance with the word, HOTEL, inscribed in red letters upon the front of a magnificent bUilding, half finished, which probably meant to denote·xxxxxxx.
1810.- The U. S. Government purchased the unfinished Hotel for the use of the General Post Office and the Patent Office, and other offices.
1815 ,- Mr. D. B. Warden described the Patent Office as follows. - "The Patent Office, designed by James Hoban, is three stories high. 120 by 60 feet, and is ornamented with a pediment and six Ionic pilasters. From the eminence, the shape of a tortoise shell, on which it stands the richly wooded hills rise on every side and form a scenery unequalled in beauty in America."
1822. - William Elliot ,in his description of the public buildings states,­ "That the Patent Office occupies the second story of the General Post Office which occupies the first story of the building, and the City Post Office occupies the basement, in the east end of the building."
In 1820 Congress authorized the covering of the building with a slate roof. the purchasing of a fire engine for its protection against fires.
1822, - Judah Delano in his Washington Directory ef 1822, states - "That the General Post Office is located between E and F Streets north, and 7th. and 8th Streets west. The Patent Office occupies the second floor of the General Post Office. and the City Post Office is in the east end of the same building."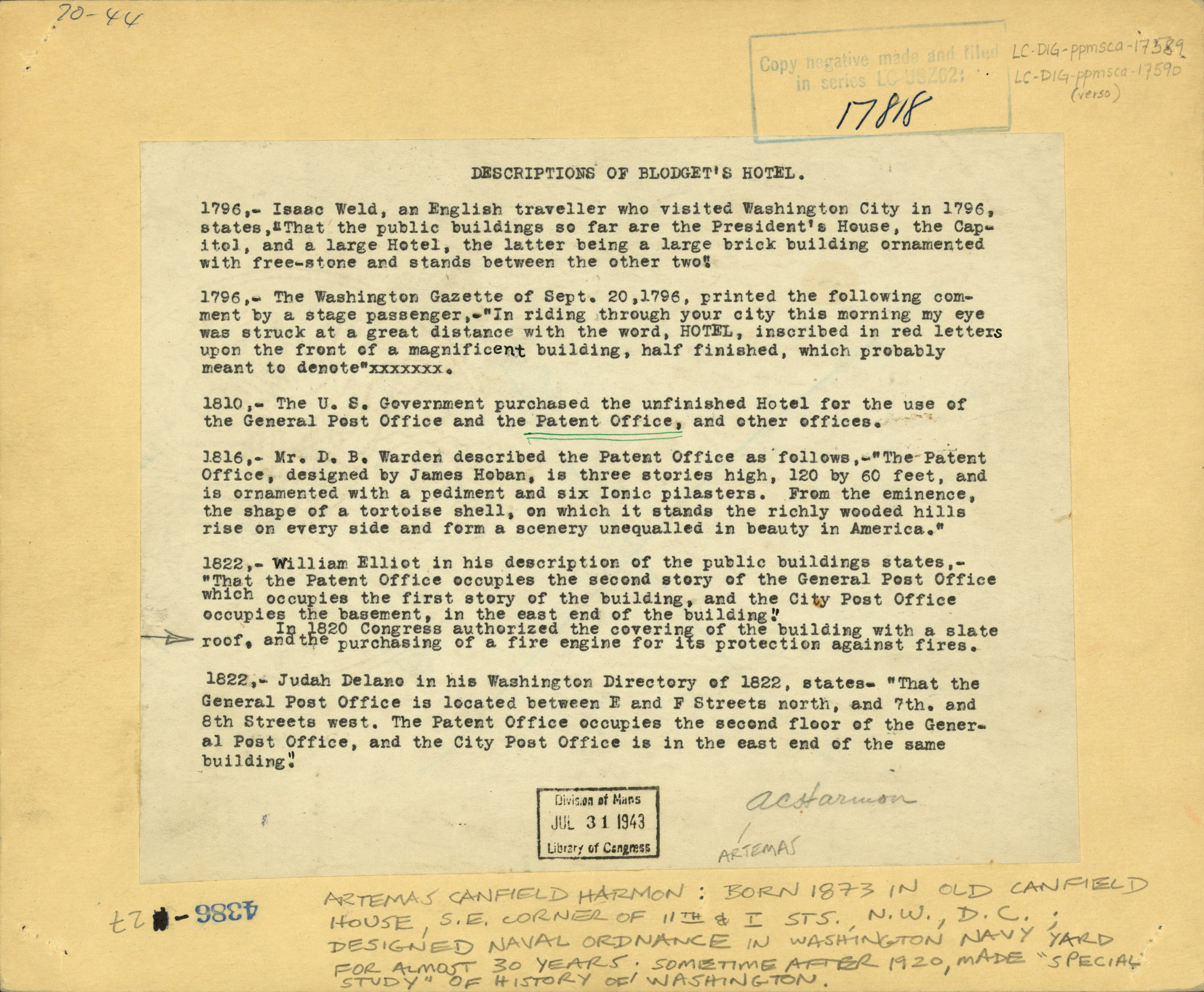 Artemas Canfield Harmon: Born 1873 in old Canfield house, S.E. corner of 11th & I Sts. N.W., D.C.; designed naval ordnance in Washington Navy Yard for almost 30 years. Sometime after 1920, made "special study" of history of Washington.

Blodget's Hotel, built 1793 with notes by Artemas Canfield Harmon - Library of Congress Photographs