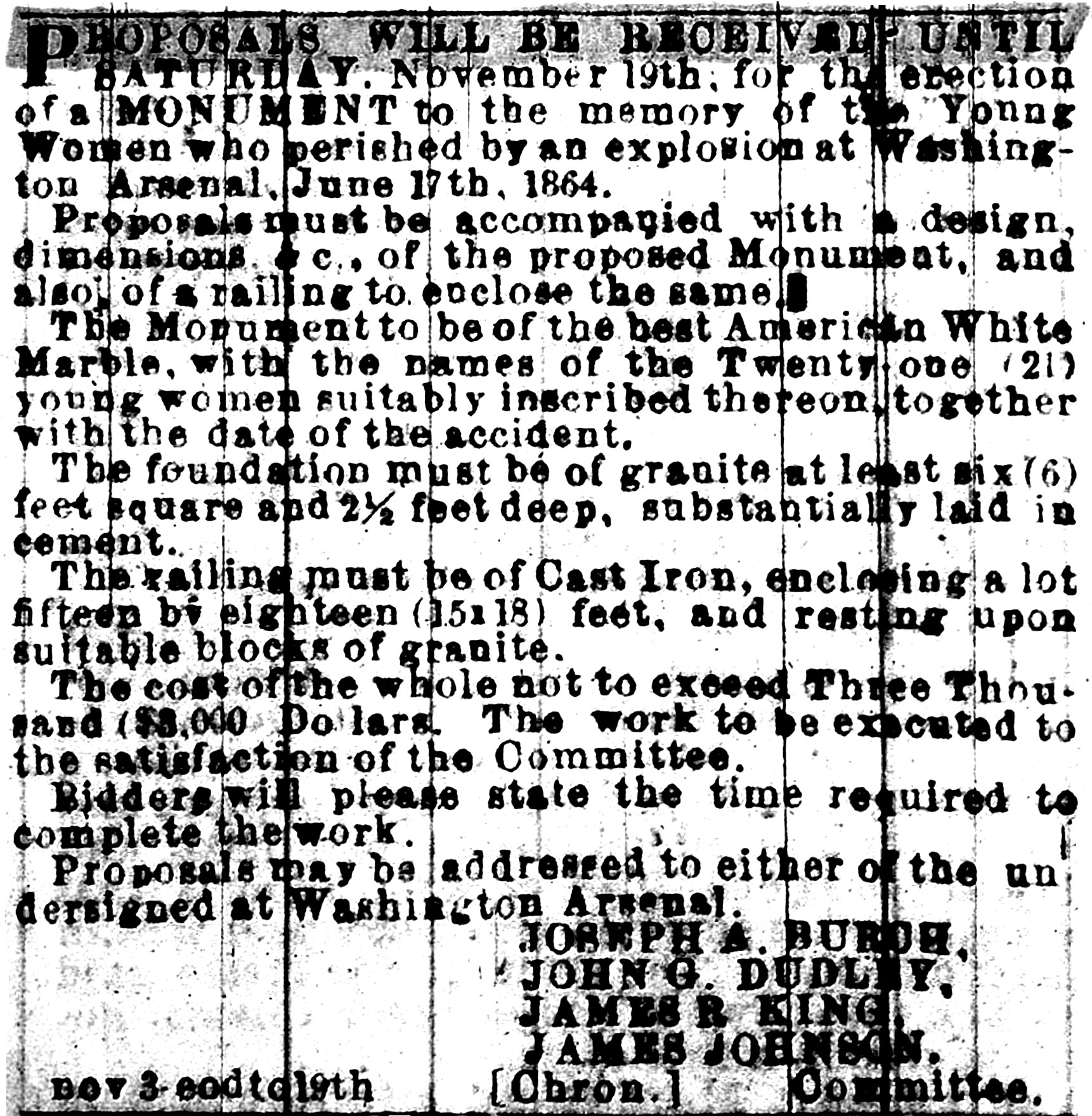 PROPOSALS WILL BE RECIEVED UNTIL SATURDAY November 19th, for the erection of a MONUMENT to the memory of the Young Women who perished by an explosion at Washington Arsenal June 17th, 1864.
Proposals must be accompanied with a design, dimensions &c, of the proposed Monument, and also of a railing to enclose the same.
The Monument to be of the best American White Marble, with the names of Twenty one (21) young women suitably inscribed thereon, together with the date of the accident.
The foundation must be of granite at least six (6) feet square and 2 1/2 feet deep, substantially laid in cement.
The railing must be Cast Iron, enclosing a lot fifteen by eighteen (15 x 18) feet, and resting upon suitable blocks of granite.
The cost of the whole not to exceed Three Thousand ($3,000) Dollars. The work to be executed to satisfaction of the committee.
Bidders will please state the time required to complete work.
Proposals may be adressed to either of the undersigned at Washington Arsenal.
Joseph A. Burch,
John G. Dudley,
James R. King,
James Johnson.
Committee

Nov 3 eod to 19th [Chron.]
---
Uncited newspaper clipping from Brian Bergin, "The Forgotten History," unpublished presentation, last modified July 22, 2009. Microsoft PowerPoint file. Published in Melissa Sheets' 2011 Master's Thesis.